[Update: May 2021] Starting dating online can be a challenge. It gets even more demanding when you realize that high-quality dating services are rarely (if not to say never!) free. Below, you will find guidelines on the whole process of buying credits at Bridge of Love.
Also, with this post, we want to announce that starting on 15 May 2021 all our guests can buy credits via GooglePay and ApplePay. Isn't it exciting? Keep on reading for more details!
How to Buy Credits?
The process of buying credits at Bridge of Love depends on whether you have already activated your credit card or not. Below, you can find information about how the first purchase is different from all the other purchases.
If You are Completely New Here
As a newly registered member of Bridge of Love, you are given a chance to buy 80 credits at a sensational price! Go to the Buy Credits link at the top of your account. As you can see from the image below, the price of the first credits package is $4.54 for 80 credits.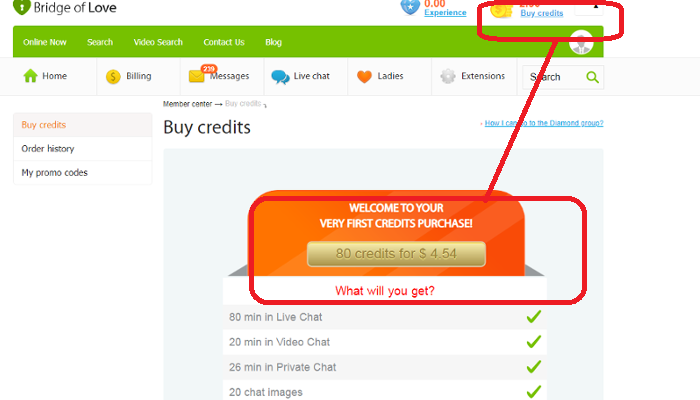 What can you do with these credits? Well, here is the answer:
> you can spend 80 minutes in the live chat,

> you are free to enjoy 20 minutes of video chat,

> you can get about 25+ minutes having a private chat with a lady,

> you ca

n send about 20 images on any of these chats.
Other important things to consider:
► Free trial - Learn how to make the best of our 3-day free trial. It is available for all new users of Bridge of Love. Just activate your credit card by making the first purchase and enjoy dating internationally!

►

My Account - In this post, you can read how to create a perfect profile by making 3 simple steps. Head over here to read about how to register, make the first purchase, and use search parameters.
If You are an Experienced Guest at Bridge of Love
As an experienced user, you know that buying credits with Bridge of Love is as easy as ABC. Go to BUY CREDITS, then pick the amount of credits, and click PURCHASE (see the image below):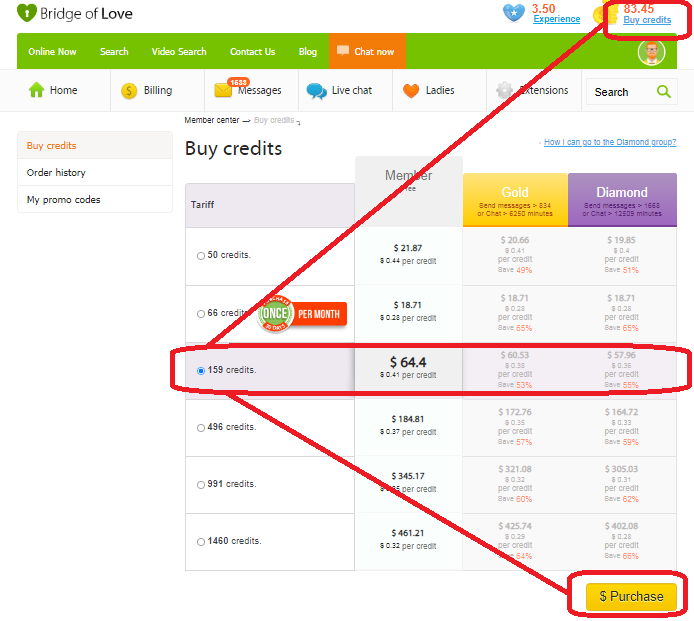 After that, you need to choose a payment system. For paying with your credit card, GooglePay and ApplePay, please go for CHECKOUT: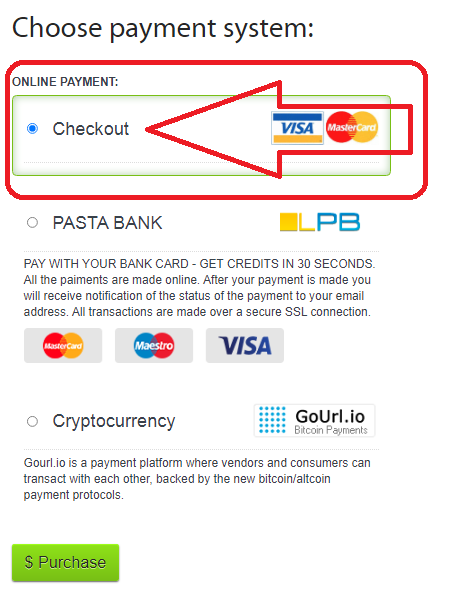 After you choose Checkout, you will be given 2 options. The first one involves 4 steps plus a click on the PAY NOW icon. The second option - GooglePay - takes just one(!) click. No wonder why almost all of our customers choose Option 2!
Why Bridge of Love is Not a Free Dating Website
Let's face it - we are not one of the classic free social networks. We are a closed club for singles interested in real communication. So, what exactly are you paying for when buying credits?
First of all, we want to keep Bridge of Love free from any annoying ads. If you have been with us long enough, you know that you never see some weird advertisements and popups. Our team does its best to make sure that your communication remains purely romantic and does not involve clicking on ads every other minute.
Also, at Bridge of Love, we have several departments, one of which is responsible for signing contracts with marriage agencies in Ukraine, Russia, and other countries of Eastern Europe. Under the terms of the agency contract, all clients registered on Bridge of Love are 100% real people. To make sure that our guests do not come across any fraud, we always ask girls to provide us with the official passport data to identify them if needed.
Apart from that, buying credits often helps us improve our technical capacities. For example, in January 2021 our tech team has completely upgraded the chat functionality. Now, all our guests have a chance to enjoy the highest-quality video chats.
Every month, our customer support team receives 50+ thank you letters from girls and men who have been able to find love at Bridge of Love. This is exactly why our website exists - to turn lonely singles into happy couples.