The contest «Miss November» has ended. It's won by a charming Ukrainian girl Veronica. She is bright and sensitive in many ways. Her heart is open to new relationships. In a partner she respects reliability, loyalty, honesty, and openness. Ukrainian brides know what they want. As usual, the winner of the contest was invited to the presentation and we have interviewed her: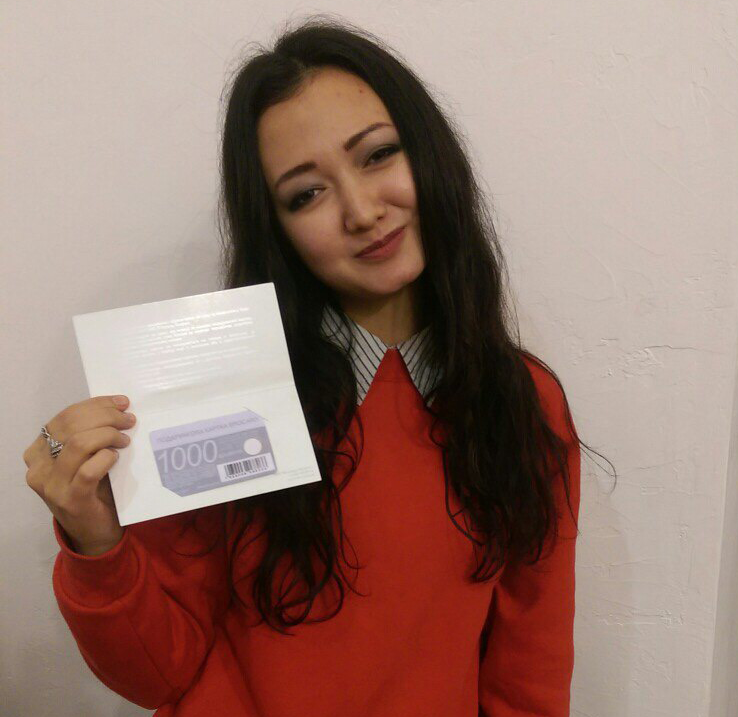 - Our congratulations to you, Veronica! bridge-of-love.com has a new «queen». How do you feel about this?
- Hi! First of all, thank you! I'm really flattered. So many Ukrainian brides have participated in this contest and I've turned out to be the best!
- Tell us the story of your photo.
- I had some spare time plus I've found a pumpkin in my fridge. I've read rules of the contest for online brides and it was a no-brainer for me. Halloween tradition dates back to the ancient Celtic harvest festival and I thought a pumpkin has to be used.
- We praise your clarity and sense of humor. Very few online brides used a pumpkin.
- It's a key component of Halloween. Ukrainian brides are attractive always, especially it tight-fitting dresses.
- What do you think of this holiday?
- They call it «All Saints' Eve» and this fact tells its own tale. Also it has Celtic origin: a long time ago people wore costumes to keep themselves safe from evil spirits and magic. I think Halloween is about friendship: people are telling scary stories and watching horror films. Though, I didn't try trick-or-treating game.
- Do you believe in magic?
- I believe in magic of love.
- What a fine answer! Do you want to tell something to online brides on bridge-of-love.com?
- So far as magic of love exists you should never stop searching the right man.
- Well, it's been nice chatting with you, Veronica! All the best in your search!
-Thank you for your words and the honorable prize.
Here's the link to our winner: https://www.bridge-of-love.com/russian-brides/girl-from-Ukraine-Veronika-112052.html