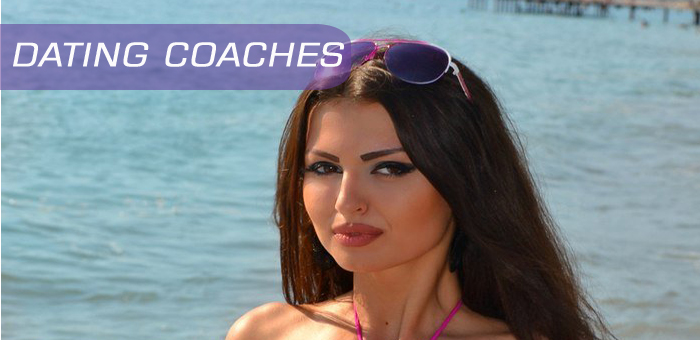 Have you ever considered hiring a dating coach? Have you even heard of one? It may seem strange but there are actually people and even companies who focus on providing help to those who have dating problems.
Dating coaches specialize in every aspect of romantic relationship, starting with meeting a new person, flirting with him, asking him out and then seducing him. They can also help you solve some problems in your current relationship – well, not actually solve them but show you the things which might have gone unnoticed and which are causing the problem. Dating coaches teach you to be sociable, open-minded, easy-going, and available to potential partners. You would be surprised to learn that a few coaches even help people who want to date several men or women simultaneously.
What does the dating coaches help look like? Firstly, it can be one-on-one sessions where you are a student and a coach is your mentor. He evaluates your behavioral patterns, your appearance and gives some primary advice on what you should change to become more attractive to the opposite sex. If you are willing to do as he says, your sessions might lead to some practical outings. Here are some examples of those: you and your coach go out to a night club and he helps you to pick up a person you like. Or, you two dine out in a restaurant while pretending to be a couple, and he tells you everything you do wrong in the process. Yes, it can be painful to learn that you have been making so many mistakes during your previous dates but it is also incredibly helpful, as long as you trust your coach and his experience. If you are using online services to meet a woman or a man of your dream, you dating coach can help you as well. He reviews your profile, recommends the right photos to post and reads a few of your letters to make sure you have been presenting yourself the right way.
Secondly, many online dating websites offer to sign up for a newsletter. These letters are sent out every week or so and are written by professional dating coaches. What do these newsletters contain? Some useful tips and advices on pretty much everything related to relationships. Most often, coaches share a few pickup lines in every letter, talk about new places that you must visit either with your new date or alone but with a chance to meet someone there, as well as keep you up to date with the latest fashion news, etc. Fashion might seem irrelevant to you in the dating context but what you wear tells tons about you, that's why these tips can be very helpful if you want to find yourself a boyfriend or a girlfriend.
Finally, another common thing that dating coaches use in their work is a dating seminar. The topics discussed at such seminars are pretty much the same as described above but you work with the group of people and get a chance to practice what you have just been taught straight way. And since most of the dating seminars are attended by people who are also single and actively looking for a partner, you get a nice opportunity to meet someone there.
While dating coaches help can be huge and bring some very nice changes into your life, these people are also often criticized. The critics are saying that every relationship must start and develop naturally without using any banal pickup lines and advices from a stranger. There is some truth in it but if you have been having problems in your dating life and you are no longer that young to keep dreaming and hoping, asking a specialist for help might be the best thing you do. After all, if nothing works out, there is a pattern here, and a person who is not related to you in any way will see what your problem is strai