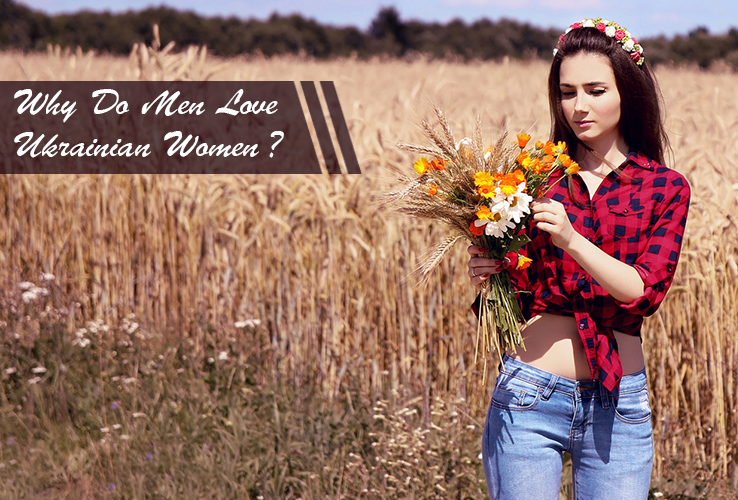 This is the question that has been asked million times by western women who cannot understand why their men love Ukrainian women. When a man decides to try international dating, he has an abundant choice if countries, but most men choose Ukraine as a place of finding a perfect Ukrainian or Russian bride. But why?
Beauty
The first and the most apparent reason why Ukrainian girls are considered to be a precious commodity is that they are good-looking. Ukrainian women have good genes – they can be proud of beautiful facial features and high cheekbones. Due to active lifestyle and good eating habits, Ukrainian ladies are also slim. There are occasional cases of obesity among women in Ukraine. They are incredibly rare in comparison to the dimensions of obesity problem in America and some countries of Western Europe.
In addition to good figure and pretty face, Ukrainian women choose the right clothes - clothes that emphasize their femininity. Unlike western women, Ukrainian ladies love dresses, skirts and, of course, high heels. It can be even called a part of the Ukrainian culture. You will never see a European woman wearing high-heeled shoes, if she finds them extremely uncomfortable. Ukrainian girl will wear them, if they make her look incredible.
Gender roles
Ukrainian women are not so much exposed to feminist culture. On the contrary, Ukrainian feminine culture place emphasize on relationships and quality of life. A Ukrainian woman will let a man to be a leader in their relationships. Most Ukrainian women will happily take the role of wife and homemakers, giving the man a role of a bread winner. Ukrainian women are not fighting for equality and everything and do not strive to take the man's place.
Good wives
As it has been already mentioned, Ukrainian ladies will be happy raising kids and waiting for husbands at home because they are family-oriented. Even though in average Ukrainian girls are quite smart and receive good education, most of them will fulfill their calling through family and kids.
Moreover, Ukrainians will make passionate lovers, caring mothers and supportive wives. A Ukrainian woman will always support her husband in the hardest moments of life.
Spiritual values
In general, Ukrainian people are very spiritual. They attend churches, respect religious of other people and preserve traditions, especially family traditions. Ukrainian women bring up their children, teaching them to respect and forgive others.
Intellect
Ukrainian girls are mostly well-educated and smart. They are also hardworking and diligent. The fact is that a Ukrainian woman knows how to earn money that is why, when being alone, she can provide for herself. However, in her ideal world she would give this role to her man and take other responsibilities as such cooking and doing other things about the house.
Nevertheless, before getting into serious relationships, it is better to discuss all these issues to see whether expectations of both individual correspond as still there are women looking for career prospects.
Open to new things
Ukrainian women are open to new cultures and studying foreign languages. It is a very important aspect for plenty of western men who are seeking for wives abroad. They want to find women who will be willing to relocate and study their future husbands' languages, if required. Statistics shows that most Ukrainian women who used international dating sites speak quite good English. Some of them use online translators to chat, other ladies use services of interpreters when going on a real date, but the majority has pretty good level of English. Even those women who do not speak foreign languages very well, express desire to learn and practice them.