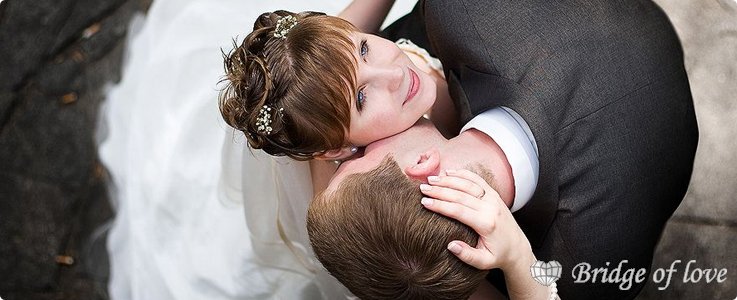 Bridge-of-love.com
The website does not consider itself as a leader of the online dating industry. The purpose of the site is to bring people together in their search for long-term relationships. Millions of people on the Internet cannot find happiness in empty talks.
We do our best to study the development of the dating market and to find the right criteria to help our customers because we strive for providing them with a chance to find their happiness.
We have a great many customers who have trusted us their hopes for family happiness. These are decent men and beautiful women all over the world. However, some of our prospective clients doubt the seriousness of the relationship that can be established between men and young and beautiful girls over a considerable distance. We are making every effort to implement modern technical solutions which allow the website to bridge all the gaps between people who want to love and be loved. We make dreams of our customers come true.
We are the only site that has a unique system of scam control. Very often the main source of deceptions on different dating websites is the availability of a login and a password to third parties (f.e. regional marriage agencies administrators). Dating agencies in pursuit of profit often make use of ladies' profiles.
Our site does not allow agencies to disclose ladies' login and password. Password protection functions the same way as your credit card protection. A lady gets the password in a real envelope in the office of the agency or by mail at her home address.
Bridge-of-love.com is an international dating website which is an online platform for meeting, dating, flirting, communication of single Ukrainian girls and single men from Western Europe, the USA, Canada, and Australia. The website provides its services in cooperation with Ukrainian dating agencies. Bridge-of-love.com provides its services only to single women who are looking for a long-lasting relationship. We neither offer nor allow any escort-services, erotic chat sessions, soft porn videos, or any other practice of engaging in relations in exchange for payment.
The website doesn't work and prohibits any CAM studio. There are neither models nor girls who are under the age of 18. All the women on Bridge-of-love.com expressed the desire to look for a partner on our website of their own accord and agreed to provide the papers and video confirmation which prove they are being single (or divorced ), being over the age of 18, and their full consent to be registered on our website.