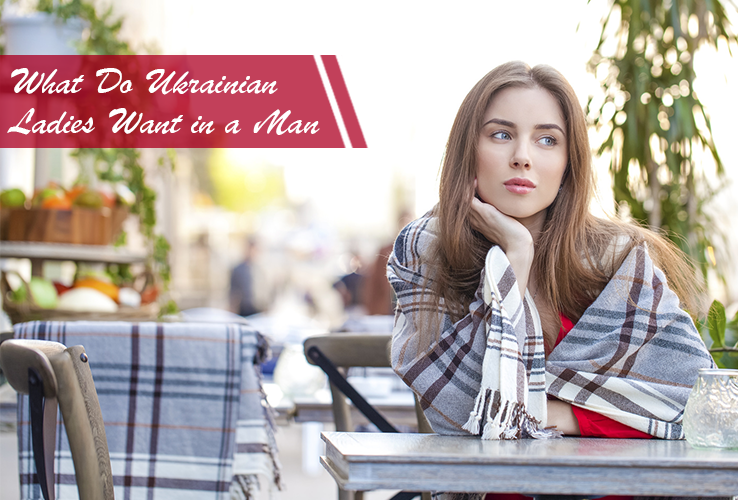 Quite reasonable question which is asked by western men, who are looking for Ukrainian wives. They want to understand why smart and beautiful women are frequently single. Men are visual creatures – they fall in love through their eyes, while women fall in love though their ears. That is why being handsome is not always the key to winning a lady's heart. So what do Ukrainian women want in a man?
To be caring and kind. A Ukrainian woman needs a man who will take care of her, someone who will be able to become the best friend and the partner.
Be real. When dating online men tend to make one mistake – pretend to be a different person: smarter, more confident, and more successful. In other words, plenty of men create image of a confident macho worshiped by all women. Some even lie about their successes telling how much they already achieved. Being confident is good and important. But lying and pretending to be a person you are not will only ruin prospective relationships as the truth always comes
Have good sense of humour. It may seem strange to someone but ability to be funny makes men more attractive. If a man can make a woman laugh, he has chances to win her heart.
Be respectful. Ukrainian culture and the way most men treat women is different from American and European. That is one of the reasons why Ukrainian ladies are attracted by western men – women know that these men will treat them in a better way. She wants to feel safe and protected in all aspects. A Ukrainian woman also wants a man to be able to take dating responsibilities. It requires a man to keep his promises and show his best manners. Most Ukrainian women hate when men treat them as cute toys.
Be a good listener. Ukrainian women like all women of the world are very emotional creatures. They need ears that are genuinely willing to listen to them.
Appreciate who she is. Ukrainian women like men who know how to show their partners that they value them. Encouragement and support are equally important to women.
Be honest. Honesty is valued as a real diamond as appears to be quite rare nowadays. If at the end of the date, a man realizes that it will not work out for both of them, he should not his date that he will call again. It is better to know that it will never happen rather than wait for it.
Able to earn money and support family. It will not be fair that Ukrainian women do not care about having stability both material and emotional. If a woman's task to provide a man with comfort and a cozy place where he can come tired after a long working day, a man task is to be able to support his family and kids. This is something a Ukrainian woman will pay attention too. If a man has been unemployed for a long time or has odd jobs, he does not seem to be reliable at all.
Know how to find balance in life. It is incredibly rare trait of character but very much valued by all women. A Ukrainian woman wants to have a man who will be able to find the right balance among his work, family friends and hobbies. It is important to know how to manage priorities.
Look good. Ukrainian women take a good care of their appearance and want men to follow this way. Well dressed and looking men attract much more attention than naturally handsome men who do not take much care about clothes and styles. A man must be well dressed and always smell good.