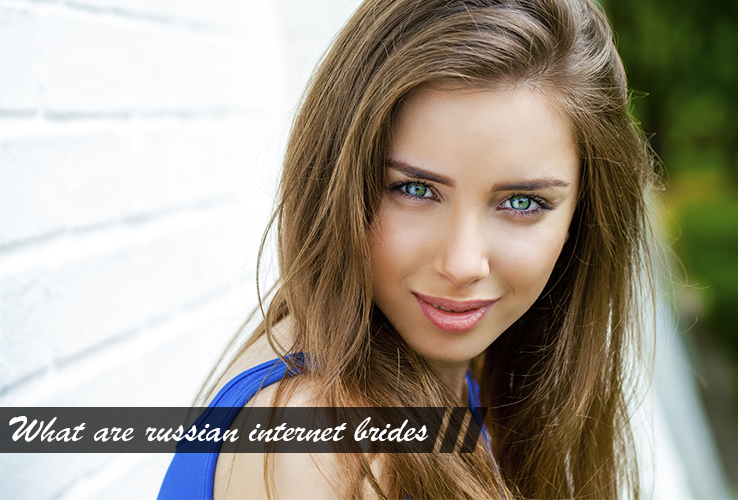 Sometimes men, who are looking for Russian brides, are confused – they are trying to understand reasons why beautiful Russian women are looking for love and marriage abroad. As a matter of fact, reasons can be very-very different.
The Internet is full of information explaining the notion of "Russian internet brides". These are women, who are looking for husbands on matchmaking web sites. Russian ladies want to create happy families and fulfill themselves as mothers and wives. These women are very popular among American men for their unique qualities and probably these qualities explain in the best possible way who Russian internet brides are:
Russian women are excellent housewives. From early years they have been taught to cook and to do other things about the house. It is worth mentioning that Russian ladies are very good cooks. Moreover, they love children and will be happy to become caring mothers. As far as comfort is concerned, Russian women are real sorceress in creating cozy and relaxing atmosphere. What Russian women are expecting from men is actually being able to earn money to support his family.
These are women who are not just beautiful but women who have good taste practically in everything. As a matter of fact, women in Russia spend a lot of time doing shopping. One must confess that it is not a bad hobby looking at how they look and the way the dress. Women who can afford a little more frequently attend spa salons to take care of their skin. Probably this is one of the reasons why Russian women look younger than they are.
Russian culture is based on traditions and beliefs. Family, friends and close relations are very important for people in Russia that is why Russian women can be excellent partners in many ways. Besides being loving wife and mother, she will be supportive, sensitive and understanding.
Russian ladies respect men, and, unlike most American women, they are not striving to get leading positions in everything. Russian women take the role of housewives and want men to take the role of bread winner and supporter. In fact, in Russia women have less career opportunities than men. Demographic situation also greatly contributes to the fact they women have to look for men abroad. Moreover, Russian men are "famous" because of their disrespectful attitude to women - they treat women in a very strange way, behaving like women owe men. Russian brides appreciate man's respect for a woman, his ability to be enthusiastic and optimistic in different life situations.
Women in Russia are smart and well-rounded. Most of them have received proper education but do not have plenty of career prospects in their own country. Those who can afford, travel a lot. Those who cannot afford travelling and exploring on their own - read a lot. Moreover, Russian ladies learn foreign languages, especially English, and have a strong desire to comply with higher western standards. Worth being mentioned that Russian women learn English quicker than Americans and Europeans learn Russian. They consider international dating as one of the ways to get better as it provides opportunities to explore new culture and meet absolutely different people.
Active lifestyle and good eating habits are getting more and more popular among women in Russia. It is surprising to see how many women attend yoga classes these days – the gyms are nearly overcrowded. Unfortunately, this tendency is not very popular among Russian men, which leaves them far behind American men who are fans of a healthy lifestyle.
All these and some other qualities create a full picture of who Russian internet brides really are.