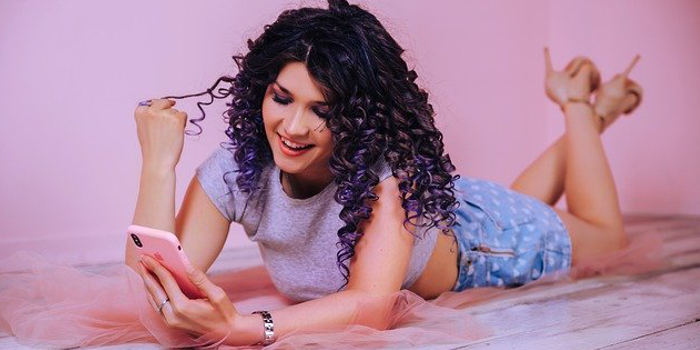 [Updated: August, 2020]
You may write one hundred letters but still wonder if your girl is serious or just flirting with you. Invite her to one video date and you will sort all the things out. Click the following link to learn more about how to invite a girl on the first video date at Bridge of Love.
Video date is like a real one but without any distractions. You don't have to talk too loud because of the music at the restaurant. Or be nervous because of people walking around your table all the time. You can discuss various issues to find out information about each other. Moreover, you are at home, in your comfortable setting. If you are a shy person, it will be easier for you to start a conversation. So, you will communicate more effectively, even if it is the first date. As a result, after video dates, you will be more ready for the meetings in person.
Video Dating as a Faster Way of Getting to Know Each Other
It is a good chance to get to know the person better in comparison to a regular message exchange. Yes, on the one hand, video dating keeps people on a certain distance. You can neither touch nor hug each other. On the other hand, you are close enough to talk and share your emotions. It is also very important, especially if it is just the beginning of your relationships.
Why is Video Dating a Must for Newbies to Online Dating?
Who is writing all these letters?
It may be an eye-opener to you, but sometimes girls registered to dating websites may have problems speaking English. Therefore, they ask interpreters to write letters instead of them. And when you come to Ukraine to meet this girl, you may be surprised. Not always pleasantly surprised, to tell the truth.
Sometimes it turns out that it was an interpreter, not your fiancée who wrote all those passionate letters full of love and emotions.
Makeup can be misleading
Moreover, you have an opportunity to see the actual appearance of your lady. When you write letters to each other, you have access only to some pictures in the profile. Who knows who is hiding behind these photos? During a video date, you may check if this is the right person you are writing to. Thus, you won't be disappointed when you meet her in real life.

Communication is more real with a video
Immediate reactions are priceless
When you have a video date, you see your girl, as she is. It is difficult to hide your emotions, mimics, gestures when you talk via camera. You can pay attention to her tone of voice, her laughter. These factors are very important, as they can tell you a lot about the lady's personality. Thus, even after the first date, you will understand whether you want to develop your relationship or not.
Video Dating as a Means of Sharing Your Interests
It is a perfect opportunity to have fun together. For instance, why not share your hobbies with your soulmate? Take turns to hold workshops on cooking your favorite meals. It's not necessary to go to a special place. All you need is your kitchen, a laptop with an Internet connection. And a great desire to cook what you like. One more option is to show some picturesque places of interest in your native city. You may agree to meet in your favorite parks. Cell phones with an Internet connection enable you to show the beauty of the place. You may also tell each other about some pleasant memories connected with this place. Thus, such virtual meetings will make you closer. It is a great chance to spend an awesome time together.
Video Dating is a Must for Online Romance
Thus, video dating offers a variety of opportunities if you have serious intentions to find a partner. First of all, it is an effective means of communication. You will be able to get familiar with your lady within a short time. You will agree that it is better to find out everything as fast as possible. In this case, you will save your time writing letters to the person who doesn't need them at all. What is more, having a video date in your own house is more convenient. You are more likely to be in the mood for heart-to-heart talks.