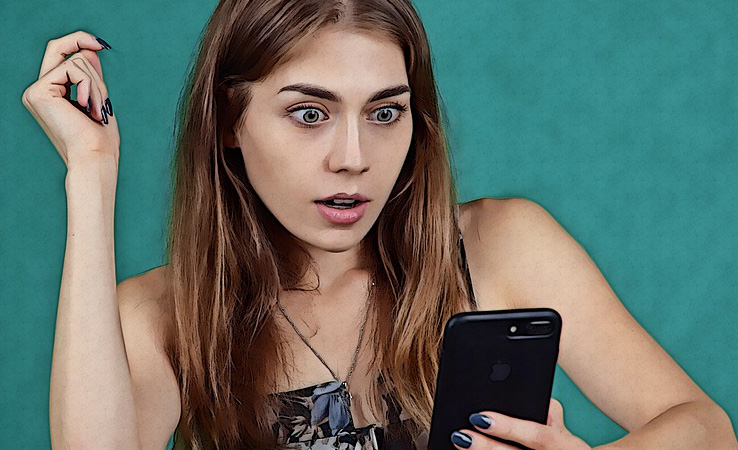 Bridge of Love is a leading player in Ukraine online dating industry, as well as all over the world. We offer video chats to customers from all the world. The advantages of video dating are obvious.
On a video chat, you can actually see the person online in real time - smiling, moving, and ready to talk to you. Genuine emotions, seductive clothes, intriguing topics are priceless.
What is more, video chats leave no chances for scammers. Isn't it great to see a beautiful girl waving at you?
Also, it is rather convenient to have such a video chat date while sitting comfortably at home and talking to your soulmate. There is no need to go anywhere and it is a perfect chance to find out more information about your partner before meeting him or her in person.
First Video Chat: First Impressions
Talking about the first date, it is always an exciting experience. However, it can also be rather stressful, as you will never have a second chance to make the first impression. It doesn't matter whether you meet for the first time online or in person. Even if you are at home, it doesn't mean that you shouldn't prepare for the date carefully. As it turns out, it is necessary to pay even more attention to the video date preparation, especially if it is the first one.
TIP: To find a girl that is interested in the online chat right now, please, look for the LIVE CAM sign on the profiles on our Girls online page.

Foreigners usually make typical mistakes even without noticing them. Then they don't understand why their first date becomes the last one. Let us consider the most typical mistakes found by Ukraine online dating industry. This information will help you not to spoil your first video date. As it is said, forewarned is forearmed.
#1 Inappropriate Appearance
Any Ukrainian girl takes good care of herself to look beautiful. That is why she will pay attention to your appearance, as well. This issue is important to her. Nobody asks you to look like Johnny Depp, Keanu Reeves, or some other famous actor. It is about following the simple principles of hygiene and wearing appropriate clothes for the first date. Why is it so important to her? The way you look on the first date not only characterizes your personality but also shows your respect or disrespect to your partner.
Imagine the situation: your video date starts and she sees a sleepy person with greasy hair. Scruffy trousers, an offensive T-shirt with ketchup stains will also surely not impress your lady. Especially if she has spent the whole day at her favorite beauty salon to get ready for your first online meeting. Probably, it is not necessary to wear business attire. Still, make sure you wear tidy clothes and have a well-groomed face.
#2 A Messy House or Room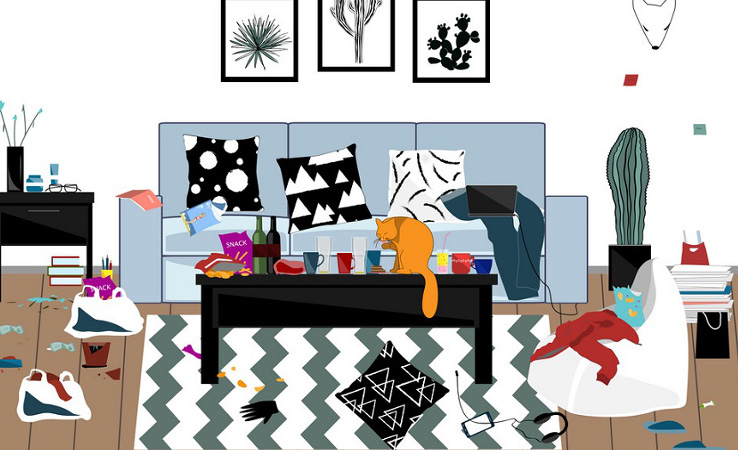 We have already mentioned that preparation for video dates should be more careful than for an ordinary one. When you invite your soulmate to go out somewhere, you may not worry about the interior of the restaurant or a movie theatre you invite her to. However, when you meet online, it is necessary to pay attention to more details. In this case, it is important to take care not only of yourself but of your dwelling, as well. It is one of the reasons why Ukraine online dating services are so popular among Ukrainian women. They may easily assess what kind of person you are.
As you understand, your lady is unlikely to be delighted to see a messy room with a lot of things scattered all over it. If you don't have time to clean the messy house, tidy up at least one part of the room that will be visible while streaming the video. It is not worth shocking your sweetheart on the very first date.
#3 Inconsistency
When people have decided to arrange the first date, they usually know some information about each other. Ukraine online dating services provide users with different opportunities to get to know each other. Thus, it is recommended not to lie to pretend to be a superstar. If the girl finds out that some facts contradict the information she already has, you risk losing her trust. And she will definitely notice such facts, believe us. It is not advisable to doubt her intelligence and check it.
There is a little hint for you. Women do usually ask a lot of different questions to find out as much information as possible. So, you should be ready to answer all of them. Of course, it is not necessary to mention all the illnesses you had in your childhood. However, you should know that Ukrainian girls are looking for a mature man who can take control of everything in his life. That is why they keep asking various questions to check if you are this kind of person. They need to know how you can cope with different situations before deciding on continuing communication.
It is also advisable to pay attention to one more point. Answering all the questions your date asks is different from talking about yourself the whole date long. Even if you are nervous or eager to tell her the story of your life from the very beginning, it is better to wait for her questions. Who knows, probably, you will not have to deliver a report you have prepared.
#4 Dirty or Offensive Jokes
We have already mentioned that Ukrainian girls are intelligent. Moreover, they are emotional and susceptible. They also have a good sense of humor. However, it can be different from yours. That is why it is important to pay attention to the means of impressing your soulmate. You may come across such a piece of advice as "make your woman laugh". Yes, it may work if you tell her funny jokes or stories from your life. However, they should be decent and really interesting. Otherwise, your first date may be over sooner than you expect.
If you don't know what jokes to tell, don't forget about such a secret weapon as compliments. There are different occasions to take advantage of them and let your date feel that you admire her. You may pay compliments on her appearance and beauty. Ukrainian women like such compliments, as they are really attractive and pay a lot of attention to their looks. Just imagine how much time she has spent preparing for the date to impress you. Thus, it is recommended to appreciate her efforts. Moreover, it is also worth complimenting her for being smart.
#5 Being Late For the Date
Being late for the date, especially if it is the first one, is a bad practice. It will be more difficult to find a valid excuse for coming late. Online dating services make your life easier to a great extent. You stay at home and get ready for the video date. You don't have to worry about traffic jams or weather conditions. Therefore, your lady won't forgive you if you are late for the first date. The same refers to canceling the date the very last minute or simply not coming to it at all.
If you really have something urgent that doesn't let you appear on the date on time, don't forget to contact your lady beforehand and explain the reason. There are various services at your disposal.
A Simple Secret to a Successful Ukraine Online Dating
To sum up, respect is very important for Ukrainian women. It is reflected in different things; in particular, in the manner of communication, being punctual, or the way you dress and look when the video date starts.
All these details show how you treat your lady and help her decide whether to continue communication or not. The girl should feel that you respect her. Don't be rude but show your admiration instead. It is very important if you want to have a second date or get an invitation to meet in person.