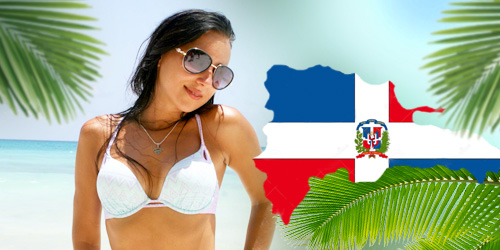 Realists claim that life is an event of a universal extent that consists of a run of a good luck and a run of a bad one. However, I can state that I am a realist! There are no such judgmental colors in my life; my life consists of a bright palette. Thus, my story is an example of this.
I am fond of travelling and I consider myself as like a girl in travel who always dreamt to visit one compact world by the name of the Dominican Republic. Are you ready to dive into the fairy-tale that I visited this summer? I am sure you are.
The Dominican Republic is not just an ordinary resort; it is like a paradise on Earth. Climate, aquatic life - all these aspects are like a part of some fantastic story. It is hard to describe my emotions! I read lots of stories that were posted on some blogs with the title "Girls Travelling". However, it is better once to see it by your own eyes. The main item of the Dominican Republic is, of course, beach-related rest. Every beach is unique and it has its own beauty. I don't want to mention about the cleanness of beaches because they are just perfect. I have seen these beaches only in movies and TV-programs about travelling. The sand is pearl-white and it seems like velvet when your fingertips touch it. There are lots of coconut palms along the beaches and these trees have different shapes of the trunk. Water in the sea has a turquoise blue color and it is crystal-clear as like a drop of a tear.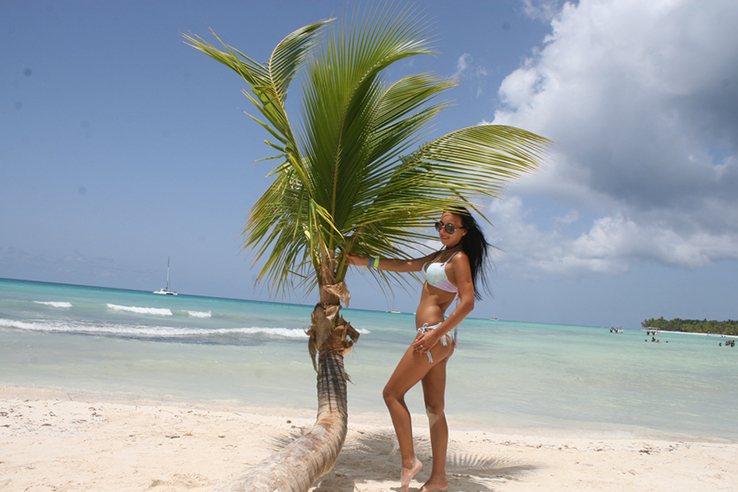 I dived under the water and swam among the marine life. It is a completely different world, the world I read about in the stories of Jules Verne. I saw hundreds of various fish with different colors and shapes. Some of those fish are bright as rainbow, the others use such a weird camouflage that it was hard to see them. A plant kingdom is like a mysterious forest where every plant seems to be alive and so tender. These plants also have a curious coloring. I must admit that everything beneath the water lives in an unbelievable tandem.
I discovered that carnivals and beach parties are very popular in the Dominican Republic. During a particular carnival or a festival people turn on the music and start dancing, singing and rejoicing. It is great! Such festivals enrich you with positive energy and enthusiasm for life. For the women who travel it is very important to be in a great mood.
Chat now
The most unusual thing that I have ever seen in my life was black amber! This type of semi-precious stone is possible to find only in the Dominican Republic. This stone is outstanding, attractive and mystic!
There are lots of sightseeing attractions in the Dominican Republic. For instance, one of the most beautiful waterfalls in the world El-Limon that is situated on the Samana peninsula. I saw it, I heard it and it seemed that I could feel it. You just imagine its crippling force of water that is surrounded by the wonderful scenery. Its rumble you can hear being far away of this place. I will never forget its mighty and beauty.
Many exotic birds and parrots fly over the streets in this republic! I hoped to see some random pigeons or sparrows, however all my tries were in vain. I wandered when one of those cute parrots sat on my shoulder and started to bubble something weird and funny at the same time.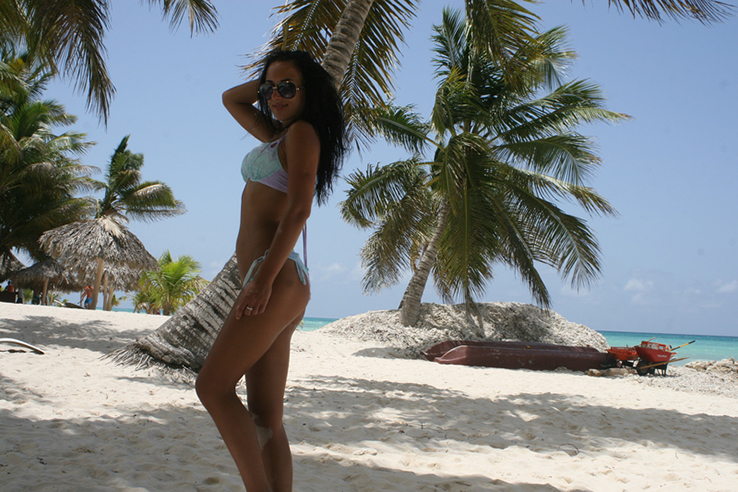 I had a great opportunity to visit a complex of unique caves that is called "Tres Ojos" or "Three Eyes". These caves go down beneath the ground for 15 meters! Our guide told us many interesting things about this complex of caves; nevertheless, the most splendid in this trip down to the earth's center waited us ahead within caves. The thing I am talking about is sulfide lakes. Oh, I can hardly describe you this picture of what I have seen there! It is a kind of a fantastic painting but it was made by nature. I wish you were there with me like a wanted travel partner.
The only thing that has never given me a chance to score a full ride was a desire to spend this time with you, my dear. Yes, tragically, I couldn't feel a magic touching of this Eden by myself because of you who has already become a part of my heart. I am pretty sure that positive emotions retrieve a double power only in one case - when these emotions are the result of two principles - the male and female one. I wish I could turn back the time and visit this "alter planet" with you, my love! Thanks to the site Bridgeoflove that helped us to find each other and enlarged the number of date travels girls online. The Dominican Republic, wait for me with my beloved one! It is no longer to wait!