User name, E-mail, verification of your account
Now registration on the site is very simple. To subscribe to Bridge-of-love.com is very simple too. You need to fill in some required fields in the form Sign up FREE, to join us.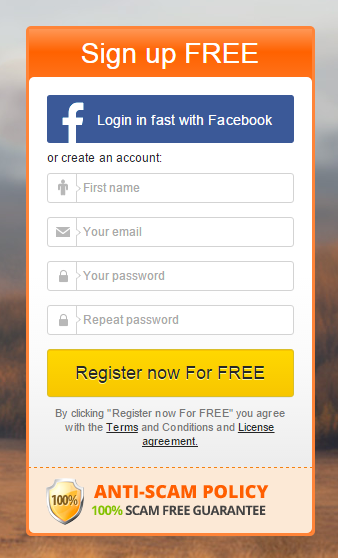 Please note that you must enter a valid e-mail address, just because you'll get an email with instructions from us to activate your account. We also ask you to get acquainted with the Terms of Use Agreement for the members of our site. We require your full acceptance of our Terms of Use. For users of social networks there is a button of quick registration.
How should I login?
If you are already a member of our website, you can use the form and enter the registration information: Your E-mail (2), and your password (3).

Note that you can always use the (input) button of social networks to enter the site in one click. However, this is only available if you have previously activated your account within our site. Please make sure before clicking the (input) button of social networks that you are logged into a social network.
You can use the opportunity to add our website to your favorite browser (1).

How to obtain or cancel the notification by e-mail?
We recommend you to add the address of our website in your trusted list of a mail service .You can choose not to receive information from our website. To cancel our e-mail notifications, you need to follow the link (unsubscribe) which is located at the bottom of any emails you receive from us.
How can I delete / restore my profile Bridge-of-love.com?
We conduct the purposeful policy of voluntary participation of all users on our site. If you no longer wish to be our member, and you are ready to remove your profile and e-mail address from our database write to us about it. We reserve the right to ask about the reasons for your removal, but it will not be intrusive. In a short time after your answer to our question your profile will be deleted. You are entitled to one year after the removal freely restore your membership on our site without saving the loan balance. (At the time of removal we write off the balance) You also need to write a letter requesting the restoration and we will restore your participation, usually during the day.
Profile and photos
Internet search site implies your visual presence. It is very important to fill the profile form as closely as possible.
https://www.bridge-of-love.com/index.php?app=member&act=profile Pay special attention to the photos, as they have great importance to your potential brides. It is very important to download the main picture named "an avatar".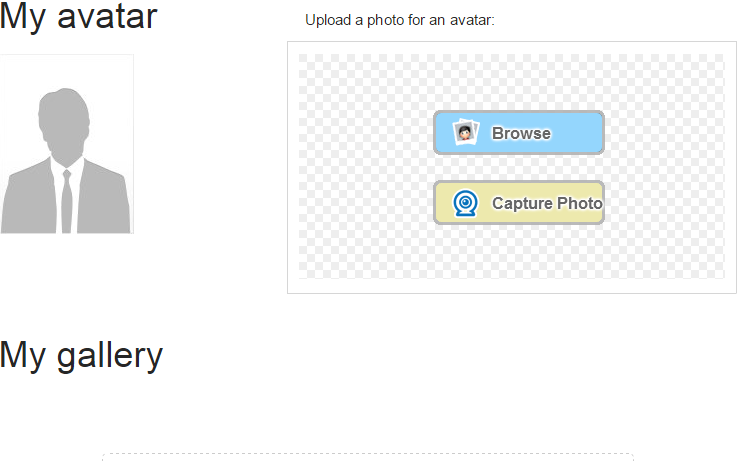 Avatar helps ladies to form their first opinion about you. You can download the avatar at any time.
How can I check the balance on my account?
We inform you about the status of your credit accounts on the pages of your cabinet in the top menu
Watch for positive values ​​of your credit balance to be able to order our services at any time. If you do not have enough credits on your account, you can buy some amount at any time. We made the key Bye quick credit to make the replenishment of the loan package for you in the fastest way.

You can check your balance at any time in the top menu by pressing the right menu - Order history or Balance on the top menu
How to get a girl's contact information?
We have designed a simple and secure way for you to get the contact details of girls of our site. You can buy the personal contact information of any lady on our site as one of our services having performed the preconditions for buying contacts. We guarantee that you will receive accurate and reliable information within a specified period by our rules. Our partners from the local dating agencies send us scanned documents of all women members of the site. This eliminates the possibility of fraud or errors.
Giving out contact information, we assume that only those people who have a close relationship, can trust each other to be in direct contact. We recommend you to ask the girl, if she agrees to give you her contact information before making the request. Read more about the redemption of contact information.
To request for a girl's contact information just click the button in her profile