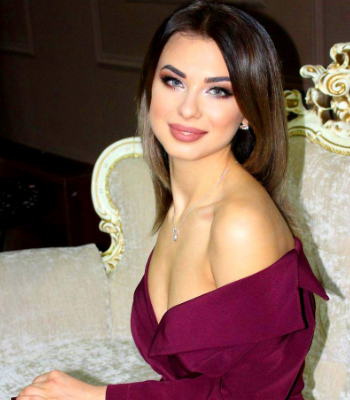 [Updated: April, 2021] ATTENTION: The girl above is Olga from Nikolaev. Click here to contact her now!
As soon as you start searching for single girls chat, you notice that most of the girls in these chats look extremely beautiful or even inappropriate. "How is this even possible?" you might wonder. Is this some expensive makeup, magic, or what? Well, today we will try to take a look behind the scenes of what single ladies on our platform actually look like in their everyday life.
If you have had some experience in chatting with single girls, then you notice right away that the appearance of most of this girls is simply stunning. A quick look at the gallery of our girls online proves that all the girls are absolutely seamless - with big sparkling eyes, a sensual mouth, and a perfect skin.
The question that we all have on our mind - are these photos even real? How much makeup are these girls wearing? Do they look like this every day? Here are some honest answers from our Bridge of Love girls.
Single Girls Chat vs. Reality
To be honest, I do not believe in makeup. Yes, it can be quite handy on a special day, like a wedding. But in my everyday life I prefer minimalistic makeup.
However, I do pay a lot of attention to my skin. As you can see on my profile photo, I do take care of every centimeter of my body, paying extra attention to my neck. A neck is my weak spot, if you know what I mean.

If you ask me "Is makeup typical for single girls in Ukraine", my answer would be "Yes, it definitely is". In my close circle, there are only three girls including me, who wear minimalistic makeup or do not wear any at all.
As you can see from my profile photo, the makeup is not my strongest point. But there is an explanation for it. I find myself attractive enough without wearing concealers, bronzers, and blushes. I even make fun of some of my friends who wear tons of makeup even when they are at home, cooking borsch.
At the same time, I do invest in my body. Regular workouts in the gym (or at home, like now in these crazy quarantine times) are my passion. My logic is simple. It is easy to go to the supermarket and buy all sorts of cosmetics. You do not need to make a real effort to look good when you rely only on some magic cosmetics ingredients. What is not easy is to shape your body every day.

Makeup is a must! - Single girls chat:

Tatjana from Kyiv
I do not think that makeup is a kind of an instrument that you can use to attract attention, both offline and online. I think that makeup is like a musical instrument. If you know your tunes and play your instrument well, congrats to you! If not, it is better not to play at all. The same goes for makeup. If you have enough skills, money, and time to make your eyes bigger and your cheekbones more beautiful, go for it!
As you can see from my pictures on Bridge of Love, I wear some makeup and even have permanent makeup tattoo on my eyebrows. Yes, it may sound awful, but I did not like my natural brows at all. They were too bushy and uncontrollable. So, I did what I think was the right decision - I added depth to my eyes with a help of permanent tattoo. I am happy with the results. Are you?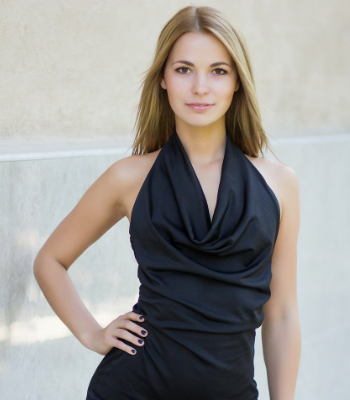 Yes, it is me. Wearing almost not makeup. On a typical day in my hometown Nikolaev. If I do not look attractive enough for you, then I am really sorry. But the truth is that no person on Earth can look like a doll 24/7. Yes, there are days when you need to look stunning, to get all the possible compliments, and to turn heads.
But most of the days in our life are not like that. They are filled with a job, errands, cooking, etc. In short, I believe that a makeup has to be associated with special occassions, but not with everyday look. My granny used to say when I was a child "Makeup can not replace your brain". This is the universal truth that I completely agree with.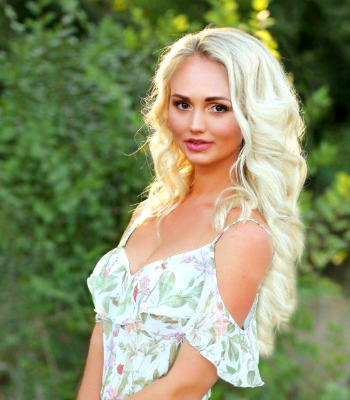 With my hair, I do not need any makeup -
Alina from Donetsk
I am fond of makeup and I wear natural makeup everyday. Yes, here, you heard it. t is for real - I spend about 20 minutes every morning and about the same amount of time in the evening trying to look seamless. However, I do not think that only makeup that contributes to my beauty.
What does make me look stunning is my hair. I am natural blonde with long wavy hair. In other words, I am lucky. So, even without makeup, I am a center of attention at any gathering, be it a formal meeting or a birthday party.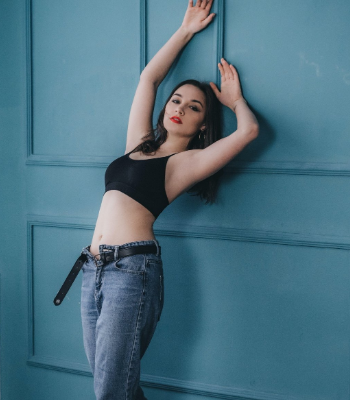 As you probably have guessed, I feel pretty good in my skin without any additional changes. I get why so many girls in Ukraine use intensive makeup. Yes, that is true that it is very hard to find a decent man in Ukraine these days. And yes, some girls believe that they should use every possible chance to stand out and get attention, no matter what.
But the truth is I do not think that bright makeup is something that can attract a guy from abroad. Just have a look at women characters on most of Netflix movies (I have decided to subscribe to this channel. What else to do in this stay-at-home-home period?). From what I see on TV, I can make a conclusion that a foreign guy will be distracted by a heavy make-up. What is worse, a guy can even think that you are a prostitute, or something like that. So, why bother with makeup if I am beautiful the way I am?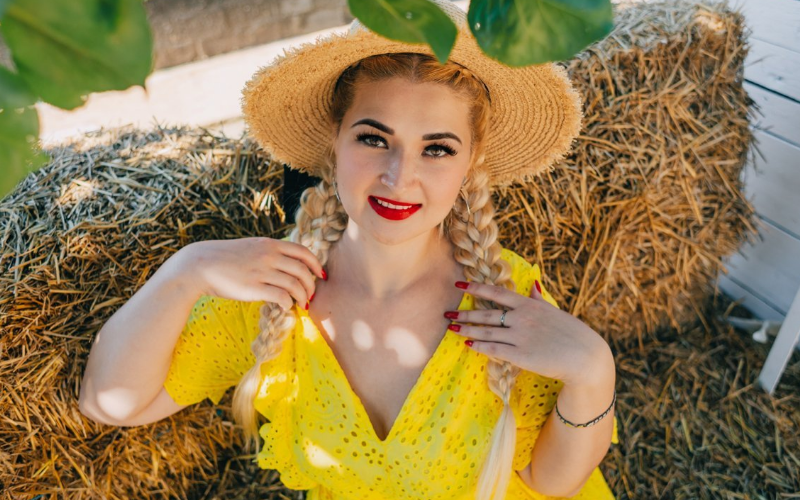 A red lipstick is my signature makeup style - Olga from Melitopol
At my age, I start to appreciate quality in every single detail. So, if you ask me about makeup, I will tell you that I know how to wear it right. As I am in my 30s, I know my face and body inside and out. As a result, I have found one simple makeup idea that helps me look stunning 24/7.
Can you guess from my photo what this makeup idea is? That is right, I love red lipstick. It looks perfect on my lips. Well, I realize that for some people a red lipstick looks too seductive and even inappropriate. But, to be honest, it has been a while since I paid attention to what people say about me or my makeup, for that matter.
Single Girls Chat About Makeup
A heavy makeup may be common in single girls chat. However, the reasons for wearing thick makeup vary from one girl to another. Be it a desire to attract more attention or a statement, a makeup is definitely an exciting topic to explore in Ukraine.