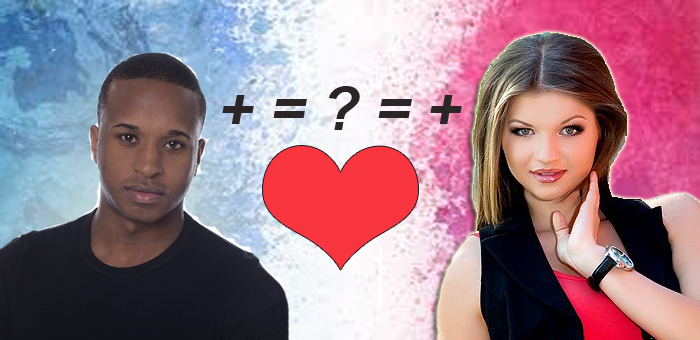 Since the world of online dating has become so popular and common among pretty much everyone on the planet, the issue of interracial couples has also been very relevant. If you live in such countries as the USA, France or England, you no longer get surprised when you see a white woman with a black man. Nowadays, it is perfectly normal to date a man or a woman of another race, and the majority of people have accepted it.
What attracts black men in white women and vice versa? Actually, it is more of an individual preference thing. Same as some people prefer brunettes, while others prefer blondes, many black men prefer women with fair hair and blue eyes, which means these women must have white skin. When it comes to women and the reason they decide to date a black man, it is also quite simple to understand if you just look at an ordinary African American guy. They are usually tall, muscular, have deep beautiful eyes and a charming smile. When a woman falls in love with a guy, she does not really give much thought to his complexion.
As long as she feels good with him, that's all that matters. That's why interracial dating has become so common in our world.
Surely, some families might not approve your choice of a partner if he or she is of another race, but it would be the same if you chose someone of another nation. Most often, it happens with the older generation, who just cannot imagine their grandchildren being anything other than white or black. If you are a white woman dating a black man, you must think of the consequences for your child. Most likely, you will have black or brown kids, and depending on the environment where you are going to raise them, they might get teased about their complexion a lot. However, it is also a question of upbringing. If you give your child so much love that he does not even think about his skin color, he will have a very happy life with two wonderful parents who have overcome so many society barriers to be together.
There is another reason why relationships between a black man and a white girl are so popular. We all love exotic things that we have not had access to in our childhood or youth. If you get a chance to try something new, explore the unknown later in your life, you often use this chance. The same principle can be applied to interracial dating. When you date a man or a woman of another race, it adds so much spice and diversity into your life and relationships, that you would never have experienced it with people you have grown up with.