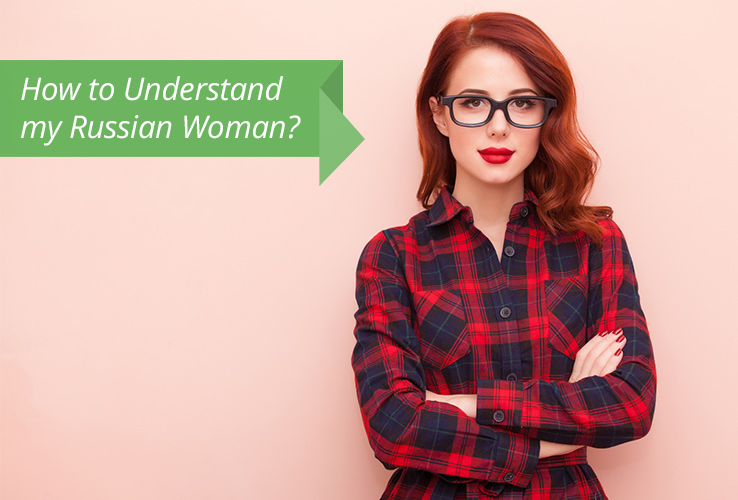 Relationships base on mutual interests, feelings of love and respect. Men and women are different creatures especially when they come from different cultures. You may face many situations when you cannot get why your Russian girlfriend behaves this or that way. You are unlikely to hear a clear answer to this question even from the girl. There is no sense to tell her that she has done or said something wrong or strange. You will discover some new facts about Russian women so you will understand them much better.
Emotions are the dynamics of on the spot decisions. For example, she sees a 90% discount and nothing will ever prevent her from buying that thing even if she does not need it at all. You can explain one hundred times that such purchases are senseless or you can just accept it.
She doesn't want you to solve her problems even if she has been complaining about her work for an hour. She wants you to listen to her and that's it. Nothing more! If you try to analyze the situation or criticize her actions, you will face complete misunderstanding. It may even offend your Russian girlfriend.
Her words and actions can differ. It does not mean she lies to you, but it can also happen. It is advisable to pay attention to her activities, but not the words. In addition, do not ever listen what she says to you if she is drunk. If you want to understand your Russian woman, be ready that she will change her mind within the blink of an eye.
Use translator services if you are not sure she speaks your language well. You can translate all your messages and emails into Russian so that you could transfer all your thoughts and feelings accurately without the slightest change. You can also ask your girlfriend for translation of her words.
You can use the question "Why?" to find out the reason of words or actions. It is better to explain that you want to become closer and reach mutual understanding. Be ready that your girlfriend will not be able to explain what made her do or say some specific things. If it happens so, have a look at point number one.
Sometimes you may notice your Russian girlfriend behaves unnaturally. Do not hurry to suspect her in the worst crimes of humankind. She has definitely read some magazines or listened to her friends' advice how to attract your attention or win your love. It may sound strange, but you have two ways out. If the game does not confuse you, you can pretend to be a character of her love story. If you do not like it, ask the woman to stop the play.
Different culture provides another way of upbringing. It is absolutely normal if you treat the same situation differently. Mutual respect and desire to build up strong and faithful relationships will overcome any kind of misunderstanding. The main thing you have to understand that your Russian woman is just different.
People make life complicated when they try to analyze every trifle thing around them. If you constantly compare your actions with the ones of your girlfriend, your mind will blow up as a firework one day. Relationships should bring positive emotions and feelings otherwise there is no sense in dating. Let your woman feel free to express her thoughts, opinions and views and one day you will not notice any difference between you and her. Love makes miracles come true only if you believe in them.