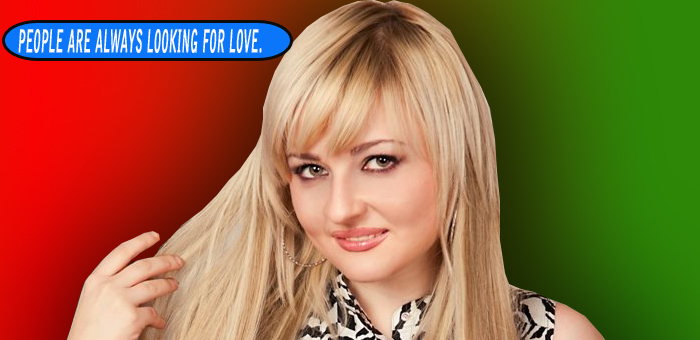 People are always looking for love. Feelings arise spontaneously; the attraction which one person feels towards another often begins suddenly and unexpectedly. The ultimate dream of many young people is to find love on a two way street. Love is a game in which both partners play by the same rules, and true love is a two-way street. Not a one-way, not a dead end, and certainly not a main intersection. In order to love wholly, no one involved should ever feel that they are the only one delivering it. Nor should anyone ever feel that their love is one-sided. It must be mutual feeling, in other words, love - is the fruitful cooperation. If one individual feels they aren't getting it back in return, they have every right to protect their feelings from being crushed by someone who apparently has no idea what the word love means.
Here are several tips for those who wish to find love on a two way street.
1.

You have to be ready to sacrifice your needs
It is about being ready to sacrifice your own requirements and desires for your beloved person, and put them before you.

2.

Be ready for commitments
True love is the keenness to commit, forgive and be forgiven, to engage in and maintain understanding within the relationship, and the willingness to enter into a long-term commitment.

3.

Learn to accept one another
This is the most important thing in relations – the readiness to accept the shortcomings in your partner without any conditions. It is also the willingness to reveal your own imperfections without the fear that you will be evaluated or rejected.

4.

Be able to open up yourself & share things

When you are willing to be vulnerable where love is concerned, you are opening yourself up to another person. This means that you are disclosing things about yourself that you don't know will be taken up well.

Sharing core values of trust, honesty and respect helps create a basis for a solid relationship. Having a sense of trust helps both partners know the other person is there to give support and help in good or bad times. It also helps to increase a sense of security within the relationship. Be honest. It allows both partners to feel they can be open and truthful with each other.

5.

Be compassionate towards one another
Be able to heal old wounds, and to ease pain and suffering of your partner. You help them overcome their fear and hurt.

6.

Be patient and gentle
If you want to find love on a two way street, you will be patient with the one you love, because you love him or her. And such patience is visible in your actions. Look at the lovers: they always hold hands; take every opportunity to just touch each other up, not to mention the hugs and kisses. This is typical of many people, but some of each touch a loved one is especially dear, because it is like nothing else indicates that they are loved. One of the most loving actions is a gentle touch that conveys a great deal. Or even things like correcting the one you love in a gentle manner – shows that you care.

7.

Have sheer joy
There is absolute joy in the smallest of things like when you wake up next to your partner, or even during tough times, when you should be grateful that you have your partner beside you.

8.

Take and give
Relationships are about not only taking, but also giving. If you find yourself not giving very much, or feeling resentful of how much you give and how little you receive back, you may be in an unequal relationship where one side is taking more than they are giving. Harmonious relations will be if men and women give each other something that they cannot give yourself – it's caring about the partner, compassion, care, love. You need to work in the same direction. I sincerely wish all of you to find love on a two way street!