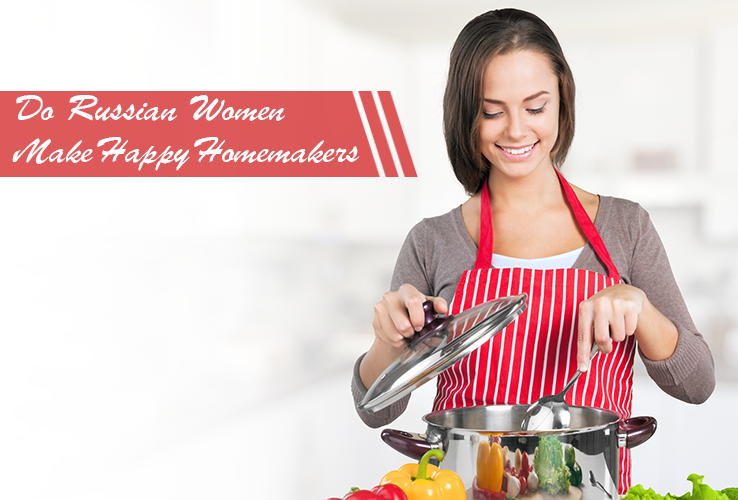 A great number of men from Europe and America are interested in international dating through online dating web sites because they want to find a Russian bride who can make wonderful and happy homemakers. These women can easily take the role of devoted homemakers who will make a cozy home for their husbands. One of the reasons why so many men believe that Russian ladies can be excellent wives is because Russian women put family first. Most of them will choose family and home improvement over career prospect. They simply believe that it is a men's role to support family.
There is nothing wrong with having a desire to have a supportive wife who will not spend all of her time in the office but will be waiting at home with a great home –made dinner. However, men looking for a Russian wife would better make sure that their values and expectations meet with women's values and expectations. Avoiding this part might actually lead to quite serious problems in future.
Some men assume that all Russian or Ukrainian women are dreaming about being a house wife and live in a far away country house. Most women stick to traditional roles of a man and a woman in a family, and do not see any problems in raising kids and doing household chores. Nevertheless, it is important to face the truth that not all Russian ladies are dreaming about sitting at home after getting a good education. After all, plenty of women in Russia are well-educated, and after spending so much time studying, some of them will definitely want to fulfill themselves. There are areas in which women make excellent professionals. It is just important to have conversation to find out what is the type of your lady before your relations get too serious or you even get married.
So what is the secret of Russian women as wife? There actually several of them.
Traditional Russian wife stays loyal to traditional roles of males and females in a family, which is very important in building solid relationship. A man is considered to be a supporter and provider for a family and a woman's role is to be a housewife and a mother. Family is always number one priority. And even though each woman wants her husband to be able to support their family, she will also demand to spend time with family and children.
Slavic women are very good at cooking. In fact, most women learn to cook traditional meals when they are much younger. It is interesting that women in Russian not only know how to cook but also love it. Most Russian families do not have any maids at home. That means that women have to know and to do most of the things at home. These are incredibly precious qualities that a woman may have. Men from foreign countries are happy to find such wife as they know all about these qualities. Good news is that most Russian girls are also very much interested in marrying men from other countries.
A man can be sure that a woman from Russia will be a loving and caring wife. Women in Russian are taught that a woman's happiness and self fulfillment comes from being a wife and a mother. A Russian lady will definitely want to have kids. If a man has been married before and has kids from the first marriage, he may not want to have more kids, while his second wife will, especially if this is her first marriage. It is also important to have conversation regarding this issue not to disappoint each other when moving forward in building relationship.
It is worth remembering that communication is always the key to building strong relationship.