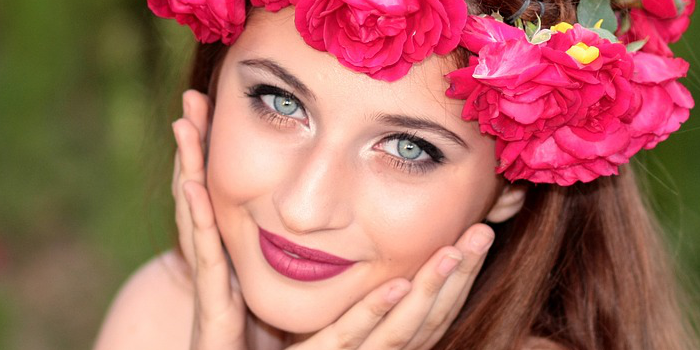 [Updated: April, 2020 ]
Conversation tips for dating online are a must if this is your first experience of dating Ukrainian women. So, what do you need to know to start a great conversation with a Ukrainian cutie? Here are our ideas!
Why Ukrainian ladies?
All slavic women are gorgeous, reliable, and could be a dream of any foreign guy. However, for some reason when it's about dating Slavic girls, males usually mean dating Russian cuties and completely forget about beautiful Ukrainian women. This fact is odd because Ukrainian girls are more European-like in many aspect if compared to Russian brides. Thus, girls from Ukraine could be a better match for long-term relations with foreigners. Let's speak about the tips for Ukrainian dating which could be OK both for online datings and meetings in person.
Real Conversation Tips for Dating Online
Do not mix nations
It means you should never hint at the fact that Ukrainians are the same as Russians are. Ukrainian cuties are quite patriotic, so if you'll mix her with other Slavic nations it will be the indicator of your poor education, so avoid saying such things.
Be ready to listen
Ukrainian girls like chatting a lot, but unlike European ladies they prefer talking to listening and the key factor for a good conversation is the quantity of info they've given to their interlocutors. It's actually a cute fact because you'll manage to get all the useful info about her even without asking. It will really save your valuable time. So, pretend being a good listener and you'll definitely win a lot.
Do your homework
It doesn't mean you need to chat online about great philosophers or show her your great understanding of economics. The main thing is to show her your knowledge about Ukraine. For this reason you need to get the brief review of key facts in the Ukrainian history and use this info while chatting. This will make her pay more attention to you.
Be confident, no matter what you say
Confidence is the main attribute of a ideal guy in the eyes of any Ukrainian lady. You can be a paunchy male who is far from being the Apollo, but if she feels that she'll be in safe and you'll take care of her – and your appearance will play no role at all. However, be ready to be asked about the size of your wallet. If it's more empty than full, don't say it. Money issue is of tremendous importance to each and every Ukrainian girl because alike Russian women they think that it's a guy who should pay for everything. So, you should be ready to be in charge of money earning issue in case of mutual relations.
Be polite and gentle
It's a main suggestion for chatting with any Ukrainian girl. In spite of the fact you're living in a civilized country, never show you're somehow better than the girl is.
Need more conversation tips for dating online?
As you now realize, Ukrainian girls are wonderful, reliable, and well-educated. Why not try dating them? Maybe you'll succeed not only in chatting issues but your relations will develop to something positive and happy. For more conversation ideas, go to this article: 10 Ways to Attract Russian Women - Infographic.