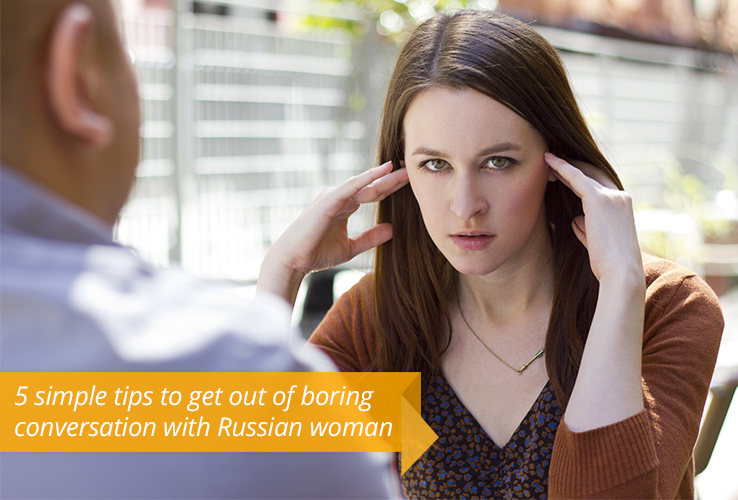 Sooner or later each of us faces with the problem of first real conversation with woman we have spent lots of hours chatting and exchanging winks and short messages. And the fear of doing something wrong chases us at every step. So, finally you get courage, take a phone, dial her number and realize that you do not know what to talk about with her. It is very important to behave consistently and follow simple rules to prevent any mistake. No one is insured against making a mistake which sometimes can lead to the loss of woman attraction and the possibility of not seeing her again. Therefore, you can find out all do's and don'ts while having a first conversation with your lady here.
Tip #1 Do not be nervous
Have you noticed that when you are nervous your voice sounds squeaky and you forget the thing you wanted to talk about? Such a change in your voice shows uncertainty and nervousness. And the person you are talking to may feel uncomfortable. The same happens when you talk on the phone with your charming lady. Be aware that she is nervous as well and therefore start talking about something exciting that can distract your attention. Do not rush and do not be too slow – choose the mild pace and enjoy your conversation.
Tip #2 Make your first conversation short
Do not make your first conversation long. This way woman can get bored of talking with you. In order to prevent this, try to create the situation when she would feel lack of you. Do you remember that the most exciting movies always finish at the very intriguing moment to attract more spectators' attention? Just finish your conversation at the most interesting moment. Then, the time she spend awaiting for your next meeting will be entirely devoted to the thoughts of you. Your first communication, conversations, meetings are recommended to last no longer than 2 hours.
Tip #3 Do not talk about everything and nothing
Do not talk about everything at once. Do not run from one topic to another while choosing the most suitable one. You will look confused. Remember, you set the pace and topic of conversation, and both of you play this game according to your rules. Start a conversation from what you are interested in and then she will help you to choose the right direction.
Tip #4 Use Skype for your first conversation
It is always better to have a live conversation. And it gives you much more advantages than ordinal "cold" call. It is much easier to talk to a person in a real time as you are able to see how she reacts to what you say, feel what her attitude towards you is and get the answers you want to hear while looking into the eyes of your woman. And the possible silence during your conversation will not lead to an awkward situation just because it is possible to have natural pauses while talking to each other.
Tip # 5 Make your language barrier as a benefit but not a disadvantage
It goes without saying that English might be not a mother tongue for both of you. Thus there is no need to be shy of the inability to express yourself clearly. Be open to teach and be taught. This language barrier can serve as a perfect tool to bring you closer and make your meetings more often while using the practice of language speaking as reason.
Check these tips in practice at our website http://www.bridge-of-love.com/ and you will see how they can positively influence on your future communication with your charming lady.