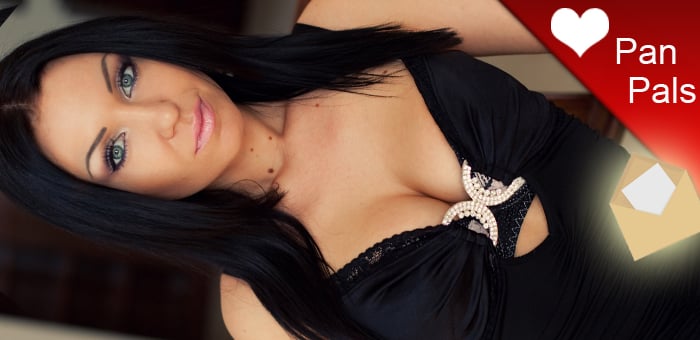 As the world is getting more global, and you can travel nearly to any place on the planet, more and more people become interested in different cultures, nations and races. Surely, you can read books and watch movies that will satisfy your curiosity, but the best way to truly learn something is to hear about this place or country from a person who lives there. That can be one of the reasons why people get pen pals. Another reason is a need to have a person you can share your daily stories with, who does not really know you and does not live close to you. Some people even develop relationships this way.
The question now is where you get pen pals? Some newspapers and magazines still post ads of people who are looking for a pen pal. See if your local paper has a similar section and send a letter to a person you find the most interesting. However, in a modern world it is more common to find pen pals online. There are special resources and websites that offer you this opportunity. There are also dating sites, including international ones, where people search for their soulmate but also want to learn more about other nations and have a pen pal. Moreover, there are live messengers, such as MSN, Skype, ICQ, and others where you can chat to anyone in real life. If you are feeling lucky, you can specify the criteria for a pen pal you are looking for in the Search field of this kind of services and try writing to some of them. Of course, not everyone who uses MSN, for instance, wants to get a pen pal, but you will be surprised by how many people are actually feeling lonely and will not mind chatting.
Let's look closer at the dating site option. So many people who are looking for their half online actually complain at the increasing number of people whose only purpose is correspondence. Since that is exactly what we need here, we should take advantage of it! When you sign up on a dating site, preferably an international one, since it makes things so much more interesting, you have an option to specify that your goal is correspondence and friendship. If you look around, you will see that there are many people looking for the same thing. Besides, dating sites give you an advantage: you can choose a pen pal based on her or his photos. It is always nice to write to someone whom you actually like, isn't it?
Once you have made these first few steps and sent a letter to a few people with an offer to become pen pals, what do you write about next? It depends on what you want to read about and what your interlocutor wants to write about, of course. Some people enjoy discussing traditions and customs of their countries, comparing the way things are done here and there, etc. Others prefer sharing stories from their daily life: work, family, kids, anything you cannot discuss with people around you. Sometimes, pen pals can help each other make certain decisions and be there for each other at difficult times. Irrespective of the subjects you are going to talk about, one thing is certain: you will make great friends for life!