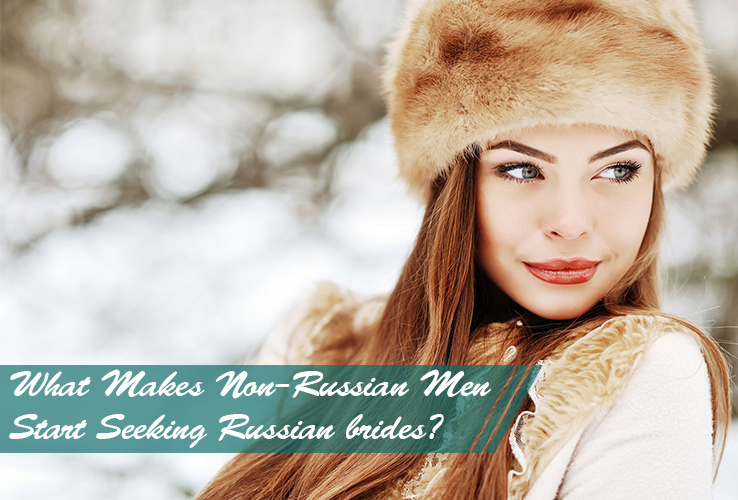 Marriage is a special way of proving you plan to be with this very person until the end of your days no matter what happens in your life. Every person feels when it is high time for new relationships. What do you do when you want to date with a girl? Do you search for her round the city? How much time do you spend on it? Modern technologies allow people from different countries meet and build relationships. If you know exactly what kind of person you need, you can start the search process.
Why do men choose Russian women?
If you think you want to get in touch with Russian ladies, you have to state why you have chosen this nationality. What makes you think you will be happy with a woman from Russia? Let`s discover dynamics pushing non-Russian men start seeking Russian brides. The following issues present the most common reasons of such choices.
1. Russian women are not feministic. That is the gospel truth. There is a great number of men from various countries hating feminism. If you marry one of those girls, you will get much care and love together with a strict separation of female and male duties. Your home will be tidy and every thing will have its right place.
2. Russian women are attractive. Natural beauty makes hearts beat faster and faster. To make a breath taking impression, a woman does not need bright makeups or expensive clothing. Her charm comes from inside. Forget the stereotypes about tones of makeup and too sexy clothes. Women wear comfortable casual outfits. They wear high heels only for special occasions.
3. You will never get bored with such a hot cutie. Explosive character will make your relationships spicy. If you are ready for blowups of bright colors in your heart, start love search right now. If you are calm and nothing drives you mad, you will face an opposite character. However, if you prove you are a strong man, she will always follow your rules and instructions.
4. They can leave the home country to live at her husband's place. This is a characteristic feature of almost all Russian brides. She will stay with you no matter where you go. You only have to provide her with comfortable atmosphere for fast and painless adaptation to the circumstances of living.
5. Family is a foremost choice while career takes the second place. Your Russian wife will do her best to create a warm atmosphere at home so you will hurry up home after long working hours. Your wife will do her best to protect your kids from any negative influence.
What makes men make the first step?
The number of Russian brides searching for men abroad is growing. They actively use services of dating agencies. You can make love search fast with the help of these services. Another variant is to go to Russia and try your luck there. Before starting the search, it is important to clearly understand whom you want to find and how much time and money you are going to spend on it. If you want to find a bride to get married and make up strong relationships, you need to think what you can give to her. You have to prove you are worth marrying after you get acquainted.
It sometimes happens that we decide to do something but we postpone it to unknown future. What can make a man start seeking his only one? The dynamics for most of men is a painful feeling of loneliness or a momentary whim. The first step to happy marriage is readiness for changes. A man starts seeking a Russian bride when he needs to love and to be loved. He knows what kind of woman has to be next to him. He is not afraid of failures and he is sure in a positive outcome.