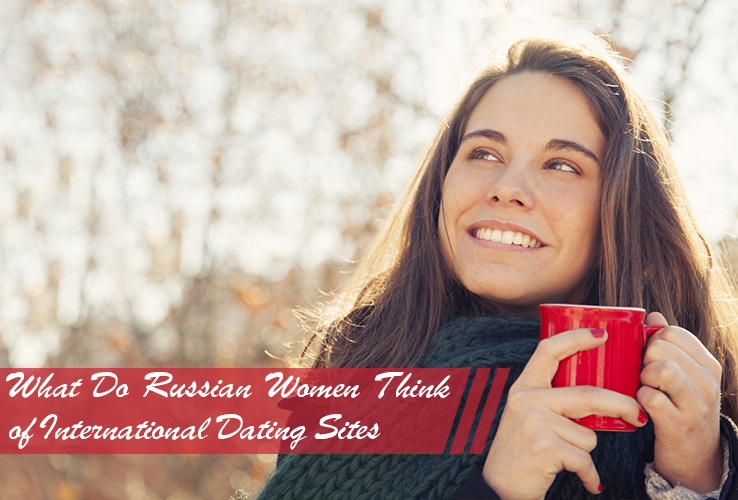 Online dating has quite different reputation depending on the country and territory. In some western countries online dating has quite bad reputation due to several scam cases, existing stereotypes and other myths. It becomes the reason why some men, who are looking for love abroad, become ashamed of confessing that they are seeking for Russian brides online.
However, in Russian and Ukraine online dating, especially international dating, has a different reputation and most men and women are not afraid of telling that they view online dating as one of possible ways to meet their future partners and find love. In fact, online dating web sites are very popular in Russian and in Ukraine. They have become a real mainstream! Some ladies tell stories about their good female friends meeting their future husbands on international dating web sites. It only proves that online dating is a good way to find love, especially for shy and busy people who either do not have much time on social life or experience difficulties in starting conversations first.
Some women even join marriage agencies where other women teach them how to find a decent man among other candidates, and share other dating tips like how to detect scammers. Even though there are occasional cases of thieves and scammer, Russian women do not consider online dating as something dangerous or shameful.
A group of women has been interviewed recently to find out what they really think of online dating. Here are some of the reasons why a great number of women from Russia are so fond of dating sites, especially international:
Men and women, using dating web sites, know from the very beginning what they want and what they are looking for. It eliminates the feeling of shame or awkwardness. Besides, women can search for a particular type of man they like.
International dating web sites provide access to a great number of profiles. It is especially great for women who are interested in a particular type of men. Most dating sites require filling in information in your profile in order to finish registration. This information is later used to find a man with the same interests. Moreover, a great number of Russian ladies speak English and international dating web sites are the place where they can practice it.
Thanks to international dating women can meet men from different areas and countries. Most ladies confess that this is incredibly exciting to meet a man from other country, who lives half way across the world.
Dating web sites removes awkwardness that most women feel when they meet a man for the first time on a blind dating or speed dating. A woman gets to know a man better before meeting in real life, which gives plenty of topics for conversation on a real date.
If, at some point, communication comes to a dead end and both individual understand that, it is easier to stop. There is no drama in that. Moreover, it is safer as online profiles do not include home address and telephone number. This information is provided upon desire and request of individuals.
Online dating, actually, increases chances of shy and modest people to find their love. Shy women become more open and relaxed when chatting online.
International dating web sites also provide their users with possibility to change gender roles. Traditionally, it is a man who contacts a woman first. But on dating web sites, if a woman finds a handsome man, she can contact him first. She can send messages and flirt with this man, and, if he does not reply, no big deal.