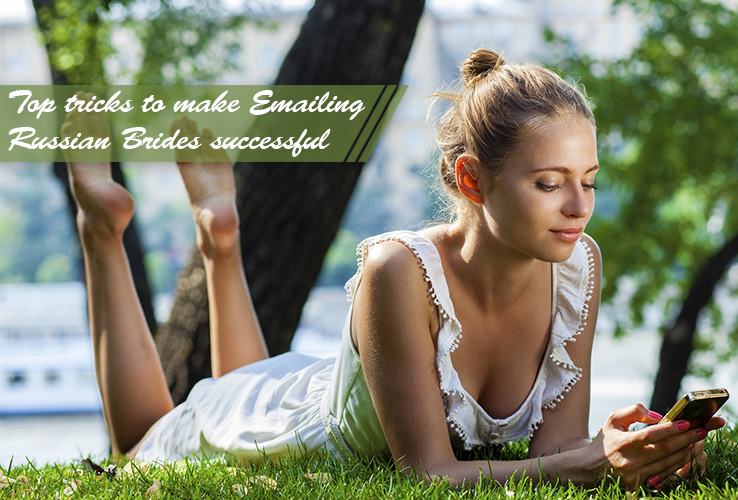 Emailing is a modern way of communication. To get the most out of it, you need to learn and use some advece. Firstly, you must understand that it is you to make the first step. Do not wait until she decides to send you a message. Even if you have already chatted before, be the first in emailing. Secondly, you have to know what to write. It is a fact that emailing a Russian girl is easy. If you do not really know what to discuss, you do not have either the imagination or hobbies.
Topics to discuss
If you are busy with something passionate, you already have something to discuss with the girl. Do not ask her questions about her personality in the first three messages. Discuss general topics, for example, funny videos with pets. Find out what you have in common. It is not necessary to raise the topics of religion and politics. Do not argue with her to prove that you are right. Communication should be enjoyable and fun.
Do not write that you like sex. Do not let her think you dream only of short affairs. Many guys are weird. Once they see that a Russian woman is interested in them, they begin to attack thinking that she will agree with everything. Keep calm! You can easily go to blacklist and she will not read further messages. You are allowed to write about sex only you had it in real life. Keep in mind the fact that your messages have to be short and informative.
Secrets of successful communication
To become an expert in any field, you have to practice a lot. We can surely say the same about emailing. The more you do it the less efforts you will spend on it. Pay attention to the beginning and the end of your letter. Follow a standard structure of a letter composition and use tender words to make it positive. You can express your love through the way you name your girlfriend. Russian lovers usually name each other with the names of animals.
If you decided to use emailing to keep in touch when you are far away from each other, do not use any other ways of communication. If you use any, there is no sense in emailing. It can be a great chance to think of your relationships and check if you miss your only one. Sometimes it is very useful to stay alone with personal thoughts. If you need, you can answer tomorrow or when you want to do it.
Little details have great influence
Pay attention to the following details to make emailing Russian brides successful and exciting:
The name of your mailbox. If your address is haterussians@yourmail.com, you are likely to never succeed.
Encryption of the content. Your girl will see some strange signs instead of words. Pay attention to it.
Profile photograph. Russian women will surely see it, so make sure you look okay there.
Spelling mistakes spoil best words and love declarations.
Why do people use emails?
Some people wonder why emailing is still so popular and why lovers use it for communication. There are many means and tools for talks and chats from any place on the Earth, but emailing has its advantages.
1. You are free to modify your letter as many times as you want without a fear to accidentally send it.
2. You can add numerous attachments. Photographs transfer more feelings than words.
3. You can add unlimited number of people to the blacklist.
4. You can write long texts in case of need.