[Updated: July, 2020] Dating Ukrainian ladies is exciting. They are unpredictable creatures. It makes every meeting with them unique. There are various places in Ukraine where you may hang out with your fiancée. Some people like watching a romantic movie under the stars. Others are excited about solving puzzles at an escape room. Still, here comes the time when both of you are hungry. And you start thinking about a perfect place to eat something delicious. Ukrainian women like going to restaurants. It's like a special ritual for them. Do you want to know what to expect from Ukrainian girls in a restaurant? Here is the answer.
Funny Classification of Ukrainian Ladies in Restaurants
Genuine Gourmets
It's a real pleasure to observe such type of Ukrainian girls in a restaurant. Usually, they know the top restaurants in their native city. Moreover, they will choose the best meals on the menu, as they know how to do it. It can be the only one dish. However, it will be perfect. The same refers to drinks.
Is your lady a genuine gourmet? You will know everything about the cooking process and technologies. She will tell you about it right here, at the restaurant. Furthermore, she will share the latest news from gastronomy blogs and forums. It's not that bad at first sight. Right? As long as you are also interested in all this stuff. However, if the meals you order at the restaurant are poorly cooked or served, she will not forgive this. In this case, your perfect date may be spoiled by a quarrel with a waiter or a chef.
Shy Ukrainian Girls in a Restaurant
It doesn't matter what place you have chosen for your date. These girls always order something for which they can pay themselves. Especially if it is the first date. They may order a cup of coffee with some dessert. If they can afford more, they will select something more substantial. Why do they behave in such a way? The reasons are different. On the one hand, they don't want to owe you something. On the other hand, such ladies want to show that they can pay for themselves. Thus, they are interested in your personality rather than in your money.
You and I, and My Best Friend
Ukrainian girls are caring and thoughtful. They try to take care of everyone, for example, parents, pets, and, of course, friends. Thus, your Ukrainian lady may consider it a sacred duty to treat her best friend at the luxurious restaurant. Especially when someone else will pay for everything. As a result, she shows up on a date with her friend. Have you agreed with your fiancée to meet at some particular restaurant? They may go there well in advance. They will order the most delicious meals and spend some time chatting with each other before you join them. And when you get the check, your eyes may get big, especially if you had an interpreter at the restaurant (we all know a lot of stories about the level of English in Ukraine, don't we?). In other words, get ready to pay for four people or - discuss all the details before inviting your Ukrainian lady to a restaurant.
Party Queens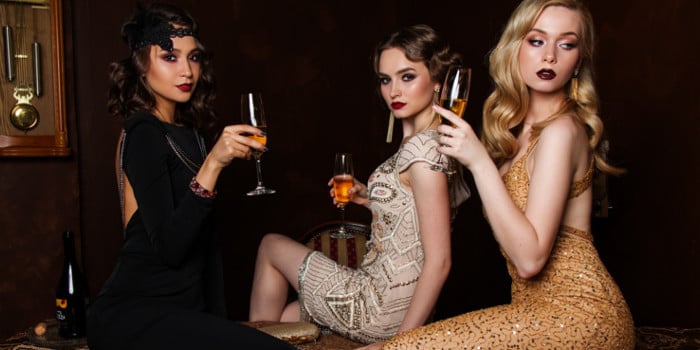 Sometimes Ukrainian ladies tend to experiment with strong drinks. They are so involved in this process that can hardly stop at the right moment. This is good and bad news at the same time. The good one is that these girls usually enjoy their life to the fullest. They may even teach you a lesson on how to do it. The bad news is that you should be ready to bring her back to her place of residence. After a successful experiment with the drinks, she may not be able to get home herself.
Your Plate is My Plate
Imagine that you have ordered meals. Everyone has chosen their favorite ones or something new to try. When the waiter brings the food, the girl asks if she may taste the food from your plate. Or she does it even without asking permission. She tastes every dish you have. It's difficult to explain why Ukrainian ladies like savoring everything from the man's plate. Probably it's more attractive or desirable. Who knows?
Lovely Gluttons
It's not a rare type of Ukrainian girls in a restaurant. The most common characteristic is an irresistible urge to order everything they see on the menu. When you see how many meals the waiter brings to your table, you have the only question. And it's not about the price. You will be surprised or shocked a bit later for this reason. At this point, you will wonder if it is possible to eat so much at once. Do you want to know your lady's secret? Of course, she won't be able to eat everything she orders. In fact, she simply enjoys an opportunity to choose whatever she wants and taste it. Even though if it is just a little piece of some expensive dish.
Ukrainian Girls in a Restaurant: Try to Understand and Forgive
Thus, Ukrainian girls are gentle and sensitive. Dating them, you will experience unforgettable emotions. And not only due to their behavior in the restaurant. All of us are human beings, with our unique characteristics. However, the more you know of what to expect, the less stressful your date will be. Just try to understand them and enjoy your time together!