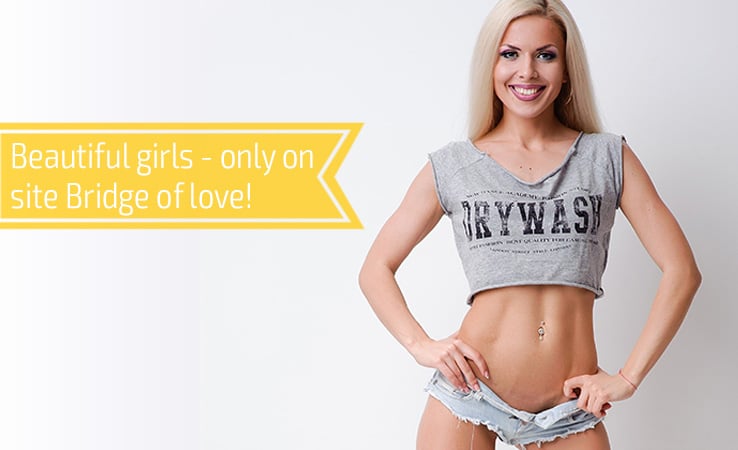 At present, intercultural marriages between western men and Russian women are quite common. That's because they can't resist the charm and beauty of such girls. They are very kind, loving and know how to treat their men. Do you want to meet a great woman looking to get married? Focus on brides from Russian and you'll never go wrong.
First, they expect certain things from potential partners based on their cultural backgrounds. Admiration. Russian brides love compliments and your words about their appearance or character will always be appreciated.
Decision making. They expect their husbands to be the head of their family. You should be prepared to take care of financial and other matters and make all important decisions.
Enough attention. Russian women want to meet men who are attentive to their likes and dislikes. Learn more about the things, activities, and interests your dating partners prefer.
Another step is to find out how and where to meet charming females from Russia. You need to ask one simple question first. What is a Russian bride dating site? Look for the most reputable one. You can find many dating services, but don't trust the first one you see. Search via the Internet for reviews and make an informed decision.
Set up an online profile. Provide future readers with detailed information about yourself. Don't forget that many men want to attract Russian women. Be creative and unique to win their attention over the Internet. Upload good and recent pictures. Otherwise, your profile will be unattended.
Write the first letter. It always leaves the first impression on potential matches. Use special translation services to win some points. Be polite and read their profiles before writing anything. You should write a personalized message to each Russian bride.
Wait and be patient. It may take a few days or even weeks to get a respond from a woman you like. Attractive and popular women usually receive many letters from other men.
Keep trying and don't feel desperate. If you are turned down by one girl from Russia, don't hesitate to write others. You will be lucky sooner or later.
Look for someone who has similar interests and traits. Choosing a woman only because she looks good is a huge mistake. You should use other online dating tips to succeed. Be honest when describing yourself. No one likes to be lied to. Build your communication based on mutual interests and trust. Don't pretend anyone else. Boasting about finances is another common mistake. Russian women don't like such men. They want to have strong and happy families with foreign men.
Finally, when dating online, you need to be distinct about your unique qualities. Think about the things that make you different from others. Always start with an interesting and catchy phrase. This is what determines if your letter will be read at all. Make it neither too long nor too short for Russian women to read. You should give them some decent conversation starters. Ask specific questions to start talking to charming Russian ladies online.