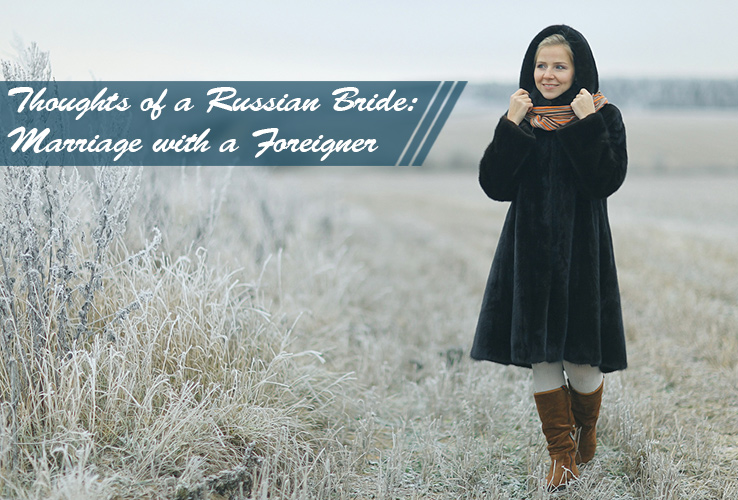 When we talk about other people, we express our thoughts and assumptions. Below in the text you can find a letter from a girl Marina about marriage with a foreigner. This information will be useful for men who hesitate whether it is worth dating and marrying a woman from Russia. This girl has killed many stereotypes about being a Russian bride. Marriage is one of the happiest moments of life for her, so there is nothing to add. Enjoy reading a kind of direct speech!
The letter
Hello everyone,
My name's Marina and I came from Russia. I am twenty-two years old. I am an ambitious person with positive views of life. I love my life and I value every second of it. I am confident in every step I make, so marrying a foreigner is not a momentary whim. I have grown up in a friendly family. My parents have never had problems with money as the work hard to provide the family with all necessary things. I am not boasting now, I want to ruin the myth that only poor girls from bad families run from the country by means of marrying a foreigner. I can stay in my home country and build a career here, but love dictates its own rules.
I love my boyfriend and I cannot imagine my life without him. We met few months ago with the help of an agency. It was mutual love at first sight. We cannot meet often, so we had to choose who would move to another country. I do not like to command or make my close people do only what I want. I decided to move to my boyfriend with ease. My intuition prompts me that I will be happy with this man. He is older than I am, but I do not care about figures. I am so excited when I think of him. I can surely say that I am satisfied with my life at one hundred percent.
We are preparing for marriage these days. Two weeks have passed since I came here to unite our hearts forever. Adaptation is hard for me, but I prepared for it in advance. There are moments that I want to run away and come back home, but I realize these difficulties are temporary. I need some time to get used to the local lifestyle and get involved in it. I cannot find some of my favorite food, but I know I will discover many recipes of delicious local cousin. As I told you before I have optimistic views of life.
Marriage with a foreigner does not differ much from marriage with a Russian man. The main thing that pushes girls choose men from abroad is love. Technologies are constantly developing to ruin any borders between countries. Does it really matter where your only one comes from? The only thing that every man and every Russian bride should remember is adaptation. It is the main task of a fiancé to prepare comfortable conditions for his Russian bride. Marriage will become the starting point of nonstop love share and devotion to family life.
I know I have right and duties. I want to be a perfect wife. I dream to wake up early to cook breakfast for my husband. Then we will go to work and comeback home in the evening. We will cook dinner together and enjoy the rest of the night holding each other hands. When we have a baby, I will take care of it. I dream of a house near the river and a dog. Are my thoughts about marriage boring? Maybe for a bit, because I will not write about intimate details of my future family life. I can say my husband will enjoy my presence in his life.
Love,
Marina