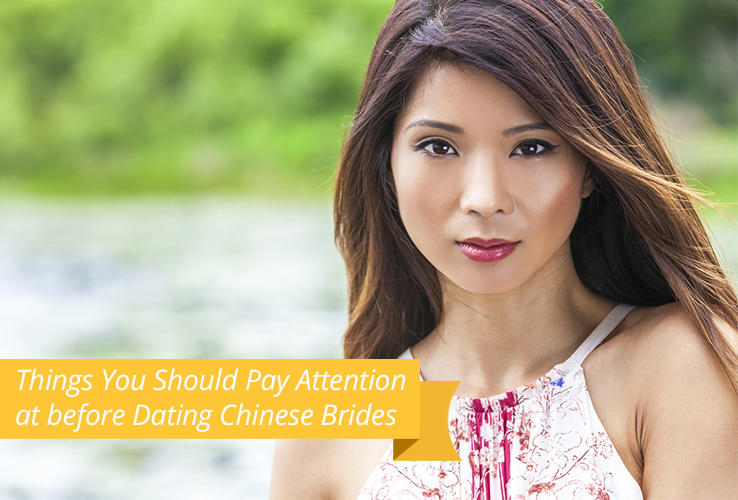 Several decades ago people where communicating through the offline events and different meetings in café, restaurants and libraries. It was a time without technologies and many people were happy to have conversations in such a format. Nowadays the situation has incredibly changed. Modern people think about comfortable ways of finding their special parts, for example, through online channels. It gives an opportunity to create relations not only with guys from someone's region or country, but also from all around the world.
What Provides an Opportunity to Meet a Chinese Bride?
Online dating platforms are considered to be the most traditional and popular way of dating people and having conversations. It is very easy to complete registration form and write a short bio in order to find real like-minded people. Online dating websites are gathering people from all over the world. French men can easily communicate with Chinese brides, and Spanish men can communicate with Arabic ones. So these platforms make the world smaller and our life easier.
Every nationality has its own traditions as well as beliefs according to communication with people, dating and marrying. For the successful marriage it is important to understand the core features of each nationality and country. Chinese brides are considered to be unique and differ a lot even from Asian people. There are several tips on good dating with Chinese women.
They are Afraid of Being "Easy"
It is known fact, that there are many stereotypes about Chinese women. And one of these stereotypes is that Chinese girls are easy for European and Asian men. And this is the main reason why Chinese women think about different ways of how not to seem careless for their foreign boyfriends while dating. These women have their own life positions and dignity that is why it is important for them to follow their image with the good manners and habits. Many men across different countries think that there is no easier process than to date and marry Chinese women. But actually it is not true.
English Language and Flexibility
Chinese people do not speak English very well and it is one of the biggest challenges for the men from other countries. First of all, there are Chinese women, who do not use English at all and speak Chinese language as a main. The other story is when Chinese women speak English better, because of studying in university with international subjects or working in international environment.
It is much easier to conduct writing conversations through online chatting rooms or emails on the first phases of your relations, than to speak with your Chinese women with no English during dates. It would be a good idea to get some help from an interpreter in order to avoid miscommunication. European men, who are currently dating Chinese women, should also pay attention to the fact, that most Chinese families do not speak English language too and it will be a complicated process of introducing and communicating with them.
One of the important issues during the serious relationships with a Chinese woman is her desire to include Chinese language into a general educational program of her children. It means, your family is going to be bilingual and your relationships are going to contain traditions and beliefs of two different and specific countries.
Rich Cultural Background
China is a rich country according to its culture and unique traditions. Chinese women have different views as for their dating, wedding and marriage. They have extremely low expectations and do not need a lot of money and other material values to be happy in their families and relationships. Chinese mindset is special and it is one of the most important things for every European man who is dating Chinese woman to understand the core differences between his potential wife and himself. It will prevent the family from conflicts.
Every woman in the world dreams about the happiest family and successful husband. Chinese women dream about the comfortable and kind atmosphere in the family, which can only be created by her and her husband. Here a nationality and a country of birth do not matter, because there's love and understanding inside their family. Every challenge of the relationships is going to be simple and with the nice solution provided.