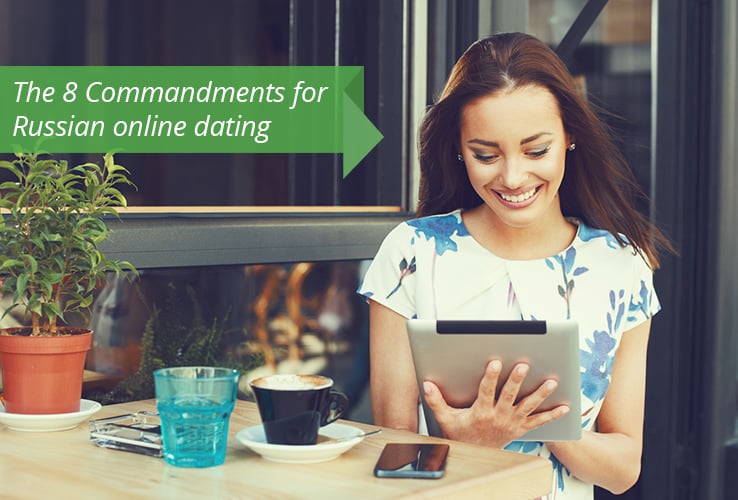 Online dating is considered to be the tendency of communication between people through the last several years. More and more people become interested on the format of online conversations and private chatting rooms. It means, that more people start to value their online experience in communication as well as try to arrange their relationship through the online platforms. Of course, there are a lot of people, who see different negative aspects of the online dating through the Internet. Nevertheless, everything should be tested and there are more people who prefer to talk online and this amount rises during the last couple of years. Russia is one of the countries in the world, which has most of people communicating online. Probably, there are more women, than men, because of the searching for the successful foreigners and willingness to relocate to the other developed country.
Online dating platforms are the special websites, which help people from any country or continent, to arrange public or private talks and communicate about everything. The core idea of such online platforms is to connect people into friendships, relationships and marriage as the final serious step. There are many rules for those who do not understand the goal of such online dating platforms as well as needs to know how to communicate and meet new people through the Internet. Let us revise 8 main commandments for the successful online dating with Russian people.
Find out the real information about the women from Russia
There are many stories on the Internet about the fake photos and information in the field "Bio", which is not acceptable. Before the offline meeting and starting serious relationship with the person, try to understand whether she is real.
Do not send money to the women from Russia
Of course, you should not send money to people when you do not know them at all. The Internet is full of untruthful stories, which form the negative image around the principle of online dating. Meet her offline, and than try to be closer through the relationship. The question, connected with money should not be a priority.
Try to move your conversation to another platforms
Usually online dating platforms are helping people to connect. But it is not necessary to communicate with them during the whole time on the only one platform. It is interesting to move out from the online dating website and talk in Facebook or Skype video conferences. Besides the communication you can always follow Russian women's profile to read the latest publications and multimedia content as well.
Remember about the cultural differences
Try to learn everything about the cultural aspects of Russian people and women especially. It is important for you to be clear with their temperament, character, family values etc.
Try to read blogs and forums of Russian women
It is interesting that when you read some forums and public chats, you figure out how people communicate with each other. Try to read a lot about Russian women and find a place where they have conversations with each other. It is really important to understand the style of conversations as well as their thoughts and emotions.
Do not be aggressive
There are different situations when people like or do not like each other. Nevertheless, it is a huge thing when you are always communicating with good and positive emotions, even if you do not want to continue a discussion or conversation with this person. Do not be aggressive, but be nice to people from Russia.
Learn Russian language
It is important for two reasons. Firstly, you will understand some words from their conversations on forums and blogs. The other reason is about the surprising and making Russian women be happy to hear that you've decided to be closer to her.
Have your sense of beauty and use the common sense always
You should remember that it is a very rare situation when the most beautiful woman in the world decides to go to the online dating platform to find the future husband. Usually they have many candidates in the home country. Try to understand that if the picture is about the model woman, so probably this could be a fake. Use your common sense to check it all the time and think twice before starting conversation.