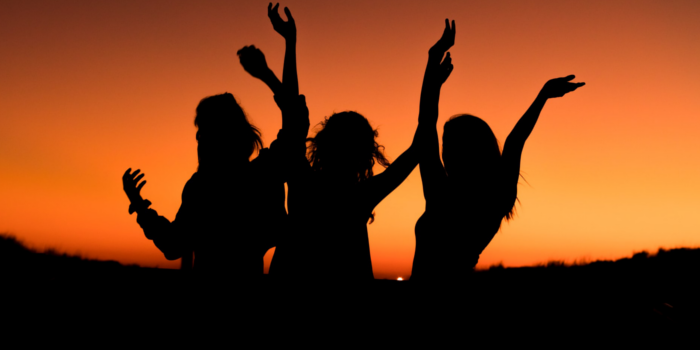 Our team sincerely thinks that Bridge of Love is the best dating website that has ever existed on the Internet. Every member of our team is proud to say that they work here for so many years. And we do have two reasons to be proud of that.
Firstly, we are proud to have a great community that consists of lonely but brave hearts from all over the world. Why brave? Because nowadays it is an important skill to find the courage to start over and bring your personal life to a whole new level.
Secondly, our team can feel the support and the positive feedback from all these couples that found their significant others via the best dating website, and namely Bridge of Love.
So, our success is not ours. It is yours, our dear guests! We are so grateful that you are choosing our services to find love in these turbulent times. That is why we have decided to devote today's post to the couples that met at Bridge of Love in the past.
Read these success stories carefully, and maybe next year we will publish your happy ending love story here too.
Success Stories at the Best Dating Website

The Pedersens - "I could not believe my eyes when I saw her"
My name is Jens Pedersen, I come from Denmark. I registered on Bridge of Love in 2016. At the end of 2017, Olena (the beauty you can see standing next to me in the photo) already moved in with me. Yes, it was a lot of paperwork as I recall - to get her to Denmark. But it was all worth it. Do you know why? Because the moment I saw her profile, I just knew that she was the one for me.

Nathan Hetzel - "I am a father now"
I am Nathan from Belgium. I joined Bridge of Love out of boredom. At first, it was all about looking at beautiful girls. And then Anastasia wrote a message to me. I responded. And this is how it all started. I was cautious not to get heart-broken again, so I came to Ukraine to visit her almost two years after I answered her first message in 2011. And look at me now - I have a son and he is my joy and happiness. Thanks, guys for doing what you do. You are the best dating website!

Sam Collins - "She is a hopeless romantic, I am not"
When Vika made her first step to me and wrote me a letter, I was like "What is happening here?" I just could not believe that the young beautiful lady in her 30s could be interested in a 50 something American guy like me. I answered that I was not looking for girls her age. But then, I just started looking at her photos again and again. And finally, I decided to give it a try. We have been married for 7 years now. What else can I add to this story?

The Dubois - "We are a family of three"
Hi everyone. I am Robert Dubois. I live in a tiny village not far from Toulouse. I could not find a girlfriend here so I just gave up and enjoyed the company of my dog, André. Then I signed up for this best dating website. I remember that André started barking when he saw Anna's photos for the first time. This is how I understood that André was trying to help me with the right choice. So, now we live together and spend all our free time in nature. And I am not sure who André loves more today - me or Anna!
Our guests make us the best dating website
To cut the long story short, we want to congratulate every member of our community for being open and frank about their personal life. Love rules the world!