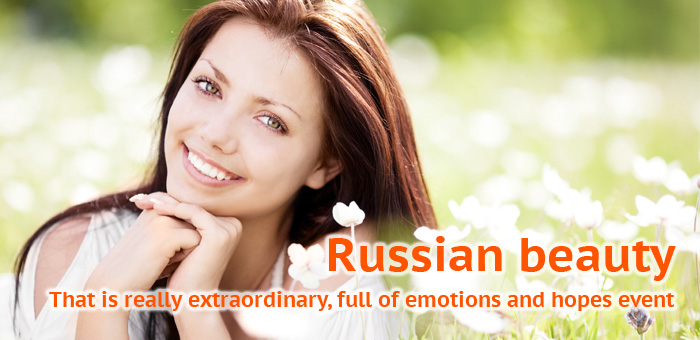 How to demonstrate your serious intentions
At last, the day of your dreams has come. Seems that you have met that every woman you have waited for all of your life. It can happen that she is not that only one you dream but still you wish to show her your good intention and the kind friendly feelings. The question appears on how to do this without leaving your country. To make the long story short how to make her believe that you are a serious real man who wishes to get a great loving family and spend many years in her company. Very often women do not consider internet men are serious enough for real relations and you aim to make them change their minds.
But let make a note that never sends money for some debts, buys too many expensive presents and big deals. Putting a great amount on her account for buying a new car would not make her believe that you love her it will make her surprised and sometimes even decide that you are silly for blowing the earnings away. Of course, it is possible to give such a pleasant and shocking present to your beloved woman but better do this when you know each other for a long time and have met in real at least once. When it is well known that you will make this woman your girlfriend or even wife such shopping is suitable.
Well, at last, we have understood what kind of presents better not to do even if your wallet permits you. What to present to an unknown but very beautiful Russian woman. First of all, words would not make the ideal deal. Happens that Russian woman and all women in the world prefer doings. That is why when all of the beautiful soft phrases are told change the tactic and try to leave her something to recollect you.

Without a doubt, it can be a bunch of flowers. A pretty Russian woman will be pleased and happy to get fresh flowers right to her house or working place. That is rather a classical way but still much resulted in one. At least when you do not know well the tastes and likenesses of a beautiful Russian woman it will work for sure. If you would like to show off your romantic nature you can send her a post-card with nice words. The only problem is that it will go for a bit a long time but still better late than never. This sign of attention would not cost a lot for you but will be a rather sweet present for a girl.
If you already know her hobbies and favorite things you can send her a little present connected with them. If you wish to do it faster better just order this little thing in one of the internet shops which are situated in her country. That step will show her that you care about her interests and pay a lot of attention to those businesses which she does for her soul in her free time.
If she has never been to your city or even in your country you can buy and send her some souvenirs which will tell her a bit about your culture or traditions. A pretty Russian woman who does an internet chatting with a foreign man is likely to be adventurous and searching for something new person. That is why this very traditional gift will bring her some precious moments. Do not forget to sign it personally - something soft and welcoming for her. Do not forget that this very souvenir should be for a pretty woman that is why try to find an exquisite and elegant gift.
Of course, that is only the usual polite presents which are possible for a beautiful Russian lady. When you becoming close with a woman you will need to switch on your imagination and fantasy and after all of those classical gifts present her something extraordinary and unique for she would memorize you like a real gentleman the one who is best in the world. Nobody says that it will be easy but when you will have strong feelings to that pretty Russian lady your heart will tell you what better to do for making her only yours.