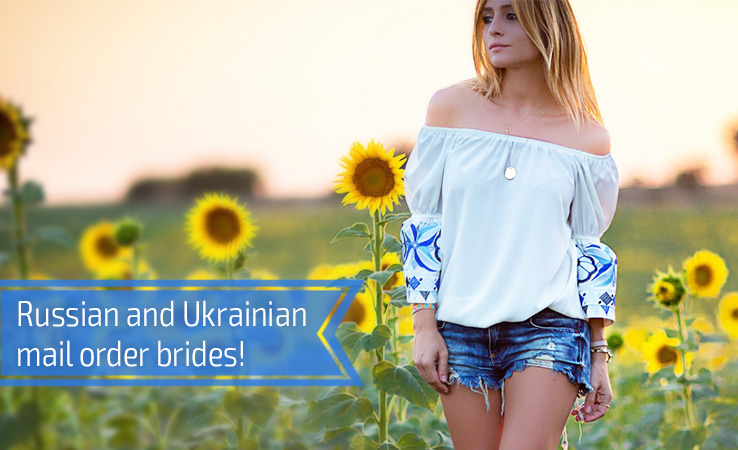 Lots of chaps of various nations are really happy with their native girls and even can't figure out why to seek for somebody of another race or place of living. It's hard, it can take ages, and in the end the result can appear to be awful. However, millions of guys throughout the planet just can't imagine themselves beside their native sweeties. And it's a quite normal situation when a guy of that kind is making lots of efforts to develop mutual relations with a girl from abroad. And a Russian woman is nowadays one of those foreign ladies which are so desirable for that sort of guys.
If you're the chap who is thinking about how to get a Russian wife, you're probably just amazed with the beauty of Russian cuties. However, you're really on the right direction because despite being gorgeous, girls of that nation possess lots of wonderful traits which in combination with their beauty make Russian ladies desirable for plenty of foreign males. See below the main of them.
1. Russian girls are well-educated. The education in Russia cannot be compared to studying in great European or American universities, nevertheless the level of it is really high. Moreover, girls usually deal a lot with the issue of self-education, so you'll never feel that your Russian wife is a silly one.
2. Russian girls read a lot. It's really true, unlike Russian guys that aren't fond of reading at all. It can even happen that the quantity of books she has read is much bigger if compared to you.
3. Russian girls are skilled in languages. It's actually because of a high level of education and admiration with self-education. It's the cutest trait ever. If two of you will be able to communicate on the equal level – you'll be pleasurably surprised with the way she's thinking and doing things.
4. Russian girls are perfect collocutors. This fact comes out from the paragraphs above. If anyone is educated, deep-read, and skilled in languages – she is surely the person of a great interest to talk with.
5. Russian girls are honest and do not deceive. There's an opinion that Russians are not so truthful and women can easily cheat their husbands or boyfriends. Actually, it can happen, but only if the girl doesn't love the guy beside her. Moreover, she'll firstly walk out on him and only then will try her luck with somebody else. So, eventually this acting cannot be called a cheat. It's better to name this acting line as doing things in the right way. All in all, she has mental forces to be the initiator of a breach.
However, it's only when speaking of Russian pairs. It's really hard to love a Russian guy. And when it comes to international couple – Russian girl will do everything possible and impossible to satisfy her foreign husband. And there cannot be a word about deceiving him.
So, if you've got a strong desire alike: "I want to marry a Russian woman", stop dreaming and start acting. As you see from the info above, Russian women have lots of positive traits which will surely bring a lot of happiness to the life-being of yours.