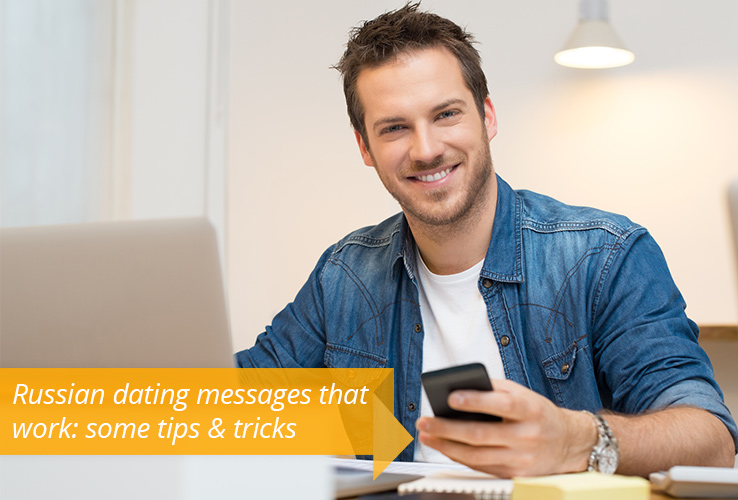 Online dating is considered to be a real trend nowadays. People all over the world are trying to participate in different formats of online discussions and do everything possible to find the right people for life. Some years ago the Internet was just growing and becoming popular among users of different countries. Nowadays it is a completely different story. Online dating websites are considered to be the platforms where people communicate and have private conversations about everything they like. The huge potential of the modern online dating sites is about their possibility to collect people from over the world. So, basically, for example, Ukrainian or Russian women can easily reach men from such country as Australia, Brazil, United States of America, as well as many European countries (Spain, Italy, Poland, France etc.). Online dating website are gathering people from all nationalities and ages.
Many people have different dating messages to start making conversations on the online dating platforms. Usually their differ a lot because of the several factors. For example, some people are of age of 60 – 70 years old and their dating messages are different from people, who are 20 – 35 years old. First are more traditional and intelligent. The second people are usually using some modern slogans and writing style. So, the question is about what messages for online dating are working in Russia?
Tell the truth
First of all, it is important to admit that every person is a unique and special personality with his or her own feelings, emotions and plans for the future. It means that there are no concrete lists of messages, which can suite everyone on the online dating website. One of the most effective strategies of using online dating messages is not to use them at all. Many people, who have a good experience of online dating as well as constant communicating and meeting new people, can figure out the lie or unusual messages on the very beginning of conversation. Russian people should always use their own feelings when writing a first message. Do not use phrases, like "Hello, gorgeous. How are you doing?", because you would never get a feedback from the confident woman on that. Actually, try to write something unique and special to the man or woman you liked by looking through their profiles.
The other important advice is considered to be about the way of communicating and sharing information. Try to write about the truth and never lie. It is a first rule of every communication process. You should use messages, which show your character features as well as temperament.
Give jokes, but not too much
The jokes are always useful. Russian people like other people with a good mood and positive way of thinking. Try to make a conversation in a very cheerful and fun way. It always works, no matter of country, nationality or style of life. It is important to consider the fact, that people do not life phrases, which are called cliché. When you are using repeatable phrases, which were used by people from the previous century, it does not sound good.
Tell the story
Try to figure out some special stories about yourself, your family or pets you have. People love to share stories and listen to other's interesting life or interests. Try to start your conversation by using some interesting and maybe even funny story from your past to make a person feel comfortable. These stories usually help to understand other person's interests and the way of thinking, so try to use them, while having conversations online.