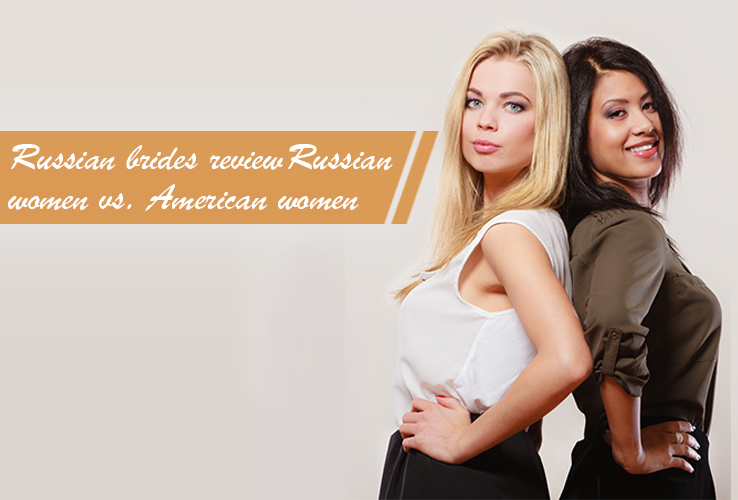 American and European women cannot understand reasons why so many men are seeking for Russian brides. But looking at the amount of American men who register profiles on dating web sites, it is possible to say that there is an increasing tendency to look for a soul mate abroad.
One American traveler, who has visited most countries of the world, made an interesting "Russian brides review", where he compares American women to Russian. Certain qualities may vary depending on individual, but these are the general noticeable patterns.
Femininity. Feminist culture has invaded American traditional culture and has greatly influenced behaviours of American women. They behave like individual who have superior rights. Now it is not about respect and equality, it is all about having leading positions. Feminism has simply deprived American women of their natural femininity. Russian women are not like American in this respect. In addition to the fact that Russian women are beautiful, they also have femininity that attracts men.
Openness to strangers. Generally speaking, women in Russia are more open to strangers and new people than American women. In America women do not like other to interfere with their private space. That means that is a man liked a girl in a coffee shop and tries to approach her, he might not be very successful. If a man approaches a woman in Russia, she will not take defensive position. It is much easier to communicate with Russian women as men do not feel any serious defensive barriers. In fact, some travelers agree that American women are the most unapproachable.
Natural beauty. American women have got seriously addicted to plastic surgery. In fact, some women only disfigure their faces trying to improve the form of their noses or lips. Nowadays looking at some women in America it is hard to say whether there is something natural left. Moreover, American population greatly suffers from obesity. Between 40 and 50 percent of American women are overweight. The funniest thing is that these women are, actually, the friendliest. Slavic women, on the contrary, are well-known to be prettier than American women. They took good care of their appearance and dress really nicely. In addition, it is impossible not to mention the obvious – they are mostly slim.
Clothes and style. European women tend to dedicate more time to their appearance and the way they dress. Russian women prefer to wear dresses and high heels, and let's be honest, men like that. Dressing standards among American women seem to be rather poor. American women dress more casually. They do not care that much about the way they look, they care about comfort more.
Russian women are straightforward. Russian women are more natural. They do not behave according to standards that have been dictated by talk-shows and glossy magazines. A Russian woman will tell straightforward if does not like something. They are also more down-to –earth than American women, which is good because they do not make things incredibly article-how_to_make_her_feel_safe_for_coming_to_your_place-165icated. Let's be honest – men prefer women who are more easy -going and down-to –earth.
Let men be men. As feminism is not as popular in Russia as in America, Russian women still let men be men and court them. A Russian woman will be happy if you bring her flowers without any obvious reason or invite her to a dinner. They like when men court them. But American women might treat such behaviour as a way to get to them. It is not that easy to get trust of an American woman. It takes really a lot of time and efforts.