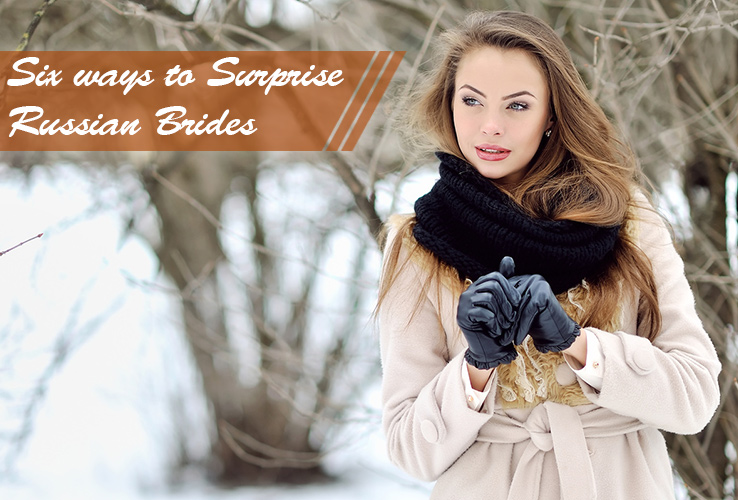 If you are planning a special romantic night, you definitely need ideas for romantic surprises for a Russian girl. In fact, there are many ways to impress a girl from Post-Soviet countries. It is a misconception that it costs a fortune! Truth be told, everything is very simple. All you need is a bit of imagination and some free time. Let's ruin the myths that surprises are expensive. So, here are six ways how to do romantic surprises for your Russian girlfriend today!
Unusual romantic surprises for a Russian girl
Balloons in the box
To surprise your girlfriend, you need a big box, some decorations, helium balloons and love cards. Put everything into a decorated box and tighten with a nice lace. The number of balloons depends on the size of the box. You can use a few or a dozen of them. The next step is to put the box near the front door of her apartment and call your lady. Just imagine her reaction when she sees all these balloons floating out of the box!
Surprise dinner outside
It is one of our favorite romantic surprises for a Russian lady. However, note that this romantic idea works best in spring and summer. First, you need to find a portable table and two chairs. After that, buy some food that does not need much preparation. Our suggestions are wine, cheese, and grapes. Lay the table right in the middle of the park. Then, invite your girlfriend for a walk in the park and surprise her with this improvised restaurant. Of course, you will need someone to help you organize this surprise. You definitely will need this person to watch the table in the park while you are not there.
A photo in the local magazine
You can contact a local magazine and ask them to print a few samples with your Russian lady's photo. Once you have these sample, send them over to her office and to her place of living. If you have addresses of her relatives, you can send samples to them as well. Can you imagine the reaction of your Russian bride when she sees her photograph on pages of her favorite magazine?
Love declaration in the cinema
Perhaps it is the most emotional surprise. All the cinema visitors will become witnesses of your love declaration. You have to prepare a short video or a picture to be presented before the film begins. You can congratulate your bride with anniversary or make a proposal. Do not be surprised to hear applause and watch other people crying. Do not be afraid to declare your feelings in public, because real love has no boundaries.
Sending her a gift
If you are far away, and have no idea how to plan a romantic surprise for your beloved, then you can use our gift services. With Bridge of Love, you can choose anything - from perfumes to mobiles to candies and balloons.
Romantic Surprises for a Russian girl will pay off
You do not need to have any specific knowledge or skills to impress and surprise Russian women. Even if you are a bit nervous about how everything will go, try to think about her happy eyes after the surprise. Good luck to you!