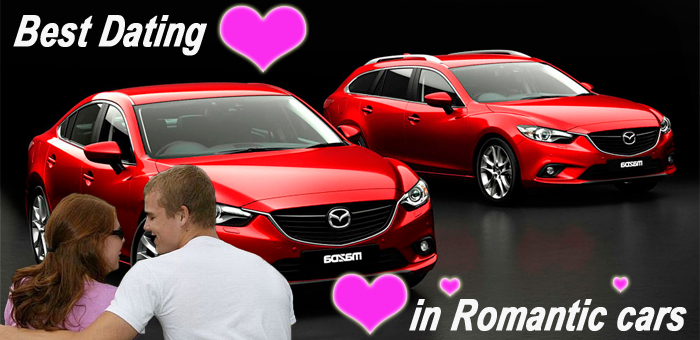 When the weather is nice and cool, there is nothing more romantic than having a romantic date in the car with your woman. You may wonder what exactly it is that you can do in your car to entertain your lady. The options are limitless. Of course, a lot depends on the brand of your car and how big and luxurious it is. Every girl has a favorite car brand, and if your tastes match, it will give you an additional bonus. You will be surprised to learn how many modern women can appreciate the scent of expensive leather and fresh paint of a new car. Ask your date for her favorite brand and consider renting this car for a special night out.
If you want to organize a romantic meeting in the car, prepare some champagne or good wine and nice music that your woman prefers. It is important that you do not let your woman get bored. For that, make sure you have lots of hand contact! Be confident and calm, put your hand on her thigh and draw her in for a kiss. As long as you can keep your woman in this romantic mood, she will not even realize she is not at some restaurant. Having a date in the car can be a very cozy, yet extremely intimate experience. Not every woman knows it, that's why there is some prejudice in the female circle about dates in the car. You can be the first woman to prove them wrong!
As the drive-in movie theaters are still being relevant these days, you might want to consider inviting your girlfriend to watch a movie in a cabriolet. It will be a very retro style date that a woman of good taste can appreciate. The atmosphere of these theaters is extremely romantic. Don't forget that it's all happening late night at the moonlight, so get ready to kiss and make out a lot during the film!
If you follow the tips mentioned above, your girl will want to have many more romantic dates in your car, and maybe someday you will have something more than just a sweet date. You know what we are talking about here, don't you?
Which car is love Ukrainian girls
Age: 24
Ukraine, Nikolaev

Mazda-3

I bought Mazda 3 two years ago and never had any problems. It is just a great car overall. It drives well, and it looks good from the outside. I have been hearing only nice things about its style. My favorite part is that it has heated seats and iPod connectivity which my previous car had not. I am also impressed with its handling. The steering is sharp, and the car has proved to be very reliable.

Age: 22
Ukraine, Poltava

Peugeot 207

I like Peugeot 207 because it drives excellently and swiftly. It has lots of space which means it is also very practical when moving or shopping or when you travel with a luggage. The boot is just huge. I also love its gorgeous panoramic glass roof with a sunblind. The interior is easy on the eye. It actually looks very fashionable that makes it a perfect car for a woman.

Marina ID:97486

Age: 26
Ukraine, Nikolaev

Toyota-Auris

I did not want to spend too much money on my first car, that's why I chose Toyota Auris. It is affordable and has a nice warranty. Most of the time I use cruise control which makes for a very smooth drive. Inside the car has all the gadgets I've been looking for which has really impressed me – iPod connection, Bluetooth, etc. The car is comfortable to drive, and the seats are good. Since I like to speed, I can also say the power is there.

Irina ID:94950

Age: 24
Ukraine, Nikolaev

Volkswagen-Golf-6

I am very happy with my car that is Volkswagen Golf 6. I wanted an economical classy car. Inside it is very comfortable both for me as a driver and for my passengers. The cruise control is a very nice thing to have when driving long distances. I have also heard from my friends who had Volkswagen cars before that the noise in this model has been significantly reduced. In general, the driving experience is flawless.