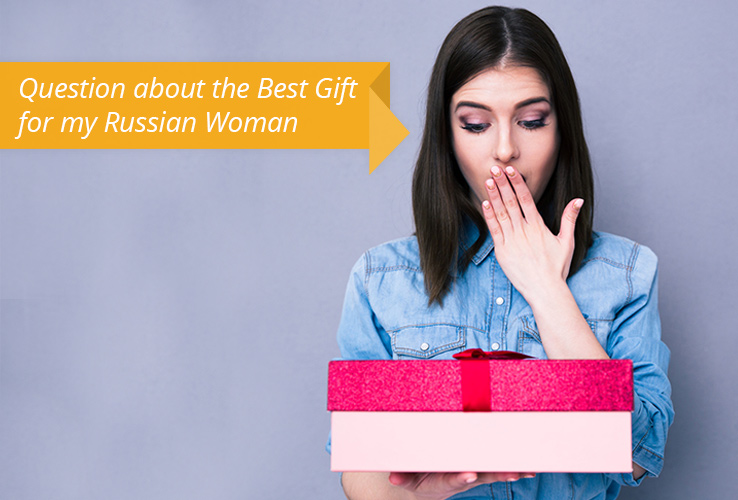 Valentine's Day, March the 8th, another solemn anniversary of your relationship. Life in a pair is as a minefield studded with holidays and each holiday on one hand seems nothing special and does not mean anything, but on another hand it obviously requires a gift. Therefore, you should expect that your gift will be evaluated according to several parameters. There are several rules to choose the best gift for a Russian girlfriend.
1. The gift should inform the girl about the stage of your relationship. If you are tuned to future marriage, it is not necessary to give her a Lego, which symbolizes the fortress of your union. It is better to say so explicitly. Give her something that unites your pair, for example, a trip for two of you to the seaside.
2. Think about what you're planning to announce with your gift. If you want to say you like her (but is not more than that!), buy theater tickets. Organize a candlelight dinner with serenades to express passion. Have a romantic walk under the stars to make a proposal.
3. For the girls it is important to get expensive presents, but it should correspond to your social status. If you earn a lot and you give a girl a wooden craft, it will cause confusion. The same reaction will be if you are a student giving her a diamond ring. By the way, where did you get it?
What things are the Best Gifts?
Now you say that anyone can say clever things, but what gifts can we exactly give to a Russian girl? There are five best variants of a gift.
The camera is to create a Polaroid snapshot
This prehistoric tool, spitting photographs of dubious quality is perfect for an erotic photo session after a romantic dinner. Instant results cannot be processed giving invaluable each imprinted moment. A lack of negatives and digital versions of photographs exclude the risk that you will see your pics online after you break up
Professional photo shoot
In the studio, with the light, the photographer and the images change. Let the girl get the pictures where she looks like she wants, not the way it usually happens on the images captured by you. An amateur photographer is also nice, if you cannot afford the studio.
Concert tickets
Girls love the spectacles. Some of them are even good (or at least pretend to be good at) at in art. If you notice something similar for a Russian lady, send her the tickets. Going to the ballet, the opera, concert for piano and French horn or musical concert is an excellent opportunity for the girls to dress up in the best clothes and dress you in a single jacket. The main thing is to read the information about the event in advance.
The trip
Ideally, if can be a trip to Europe for the premiere of an opera, but you can mind your holiday and travel to any visa-free resort country. It is better not to choose the cheapest hotels. You will not gain many points, and three stars in Thailand is not the same thing as three stars in Paris. Think of the transfer from airport to hotel and back.
Hand-made gifts
It can be free of charge or the most expensive gift in your life depending on what you want to make. It can be anything that you have really done with your help. Make sure the delivery of this gift will not destroy it. If you decide to make something, provide a kind of a crash test for it.
Russian ladies love gifts, because you can prove your attitude to her and express different feelings towards her. Follow the rules above and use your fantasy when giving the gifts. The main rule is to see the response to each gifts and to draw conclusions. Every girl is different with personal tastes, so it will help you with making your Russian woman happy and satisfied with your attitude towards her.