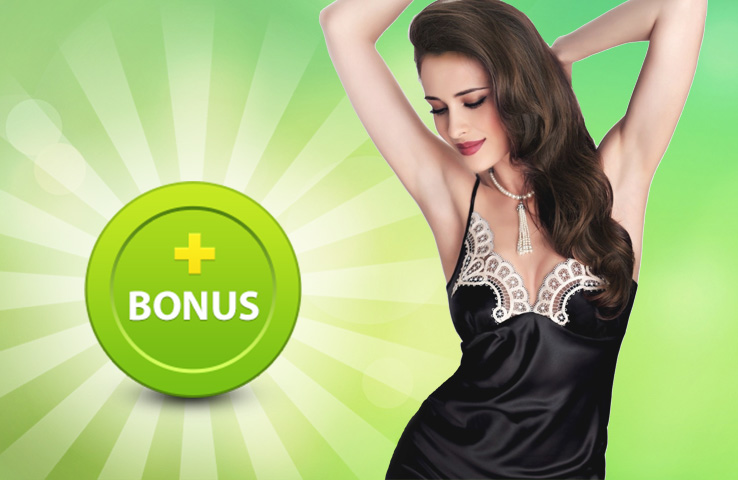 Promotional codes are a new part in our loyalty program on Bridge of Love. But what are these promo codes? How to get them? And how do they work? So, let's dive into this promo codes topic, shall we?
What are Promo Codes?
First of all, promo codes from Bridge of Love is an efficient way to optimize your online dating expenses. Promotional codes are virtual units on the Bridge of Love website that you can use to buy credits, gifts, or other otherwise paid services. Also, promo codes give you a great opportunity to chat online without looking back at your account.
Please, remember that a promo code is always a unique combination of letters and numbers. We do not offer static promocodes, like Summer2020, to our customers.
How to Get a Promo Code?
The quickest way to get a promo code is to be active on Bridge of Love. Present your ladies with gifts, keep in touch with them regularly, have a video date with your favorite lady weekly. Then one day, you will get an email from our support team, saying that there is a promo code waiting for you.
Another way to get a promo code is to buy a gift for your beloved ones on our website. You buy a gift and the next second you get a considerable discount from Bridge of Love. How great is that?
Also, our support team has the right to grant promo codes to clients who help improve the performance of our website. So, contact us if you see there is some room for perfection on Bridge of Love. We look forward to hearing from you in case you notice some issues that we are not aware of!
You can also write a review about Bridge of Love services. We love hearing your feedback!
Finally, our team distribute promo codes on special holidays, like St. Valentine's Day, Christmas, etc.
How do Promo Codes Work?
All the promocodes are granted to you for performing certain actions and cannot be refunded. There will be promocode drawings on our website and we will reward our best clients with the promotional codes.
So, what are the calculations behind a promo code on Bridge of Love? When you are purchasing a credits pack, for example 50 credits for $21.87 and using a promo code for 15 credits, it means that you are paying only for 50-15=35 credits. It means that you will pay only $15.4 (instead of $21.87) and get your 50 credits. Awesome, isn't it ?
Please, watch this video to get the idea how a promo code can be used on Bridge of Love.
Each promocode is valid within a limited period of time. You will be informed of the period of time a promo code can be used. After the expiration of a promotional code, you cannot use it any more.
Promo Codes are Great, aren't they?
All in all, we hope that your activity on Bridge of Love will soon result in a bunch of promo codes. Bring your dating experience to a whole new level and optimize your expenses at the same time with Bridge of Love!