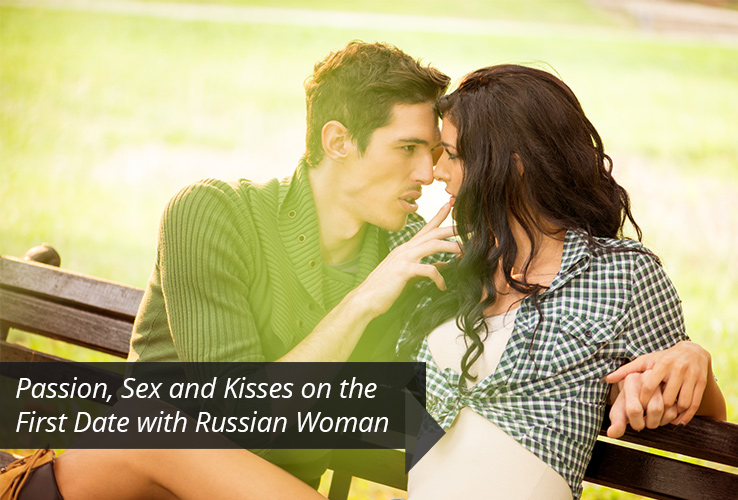 [Updated: April 2021]
Are kisses on the first date appropriate? How would your girl react if you choose to insist on having an intimate relationship with her the very first day you meet? Well, here are some tips you could use to make your first date as memorable as possible!
Tip 1: Warming up for your first day together
As professional sportspeople get ready before a long-distance run, you should prepare your woman for the first date. Your task is to make her feel relaxed and comfortable. Believe it or not - she has been thinking for this day for so long too! So, she might feel a bit worried or even scared. That is why take time and try to plan your first date a bit. For instance, it would be nice to decide what you are going to do together beforehand. This way, you both will have similar expectations about what is about to happen on your first date.
Tip 2: Getting started with your Russian girlfriend
It may come as a surprise to you, but all women like funny photos. If you happen to have a good camera, ask your girl to take some fun photos together. This way, you will get a chance to get closer to your beauty and even hug her. In addition to that, you can use these photos in the future to show everyone how your relationship started. When looking through some photos you have just taken, remember to comment on your lady's appearance. And remember - there is no such thing as making too many compliments!
Tip 3: Eating out with a Russian girl
Eating out together is one of the best ways to get to know your future partner. It is not a secret that a meeting in a cafe or a restaurant is a typical courtship ritual in Ukraine and Russia. So, how can you prepare yourself for a nice date in a cafe? Do not eat for at least a couple of hours because portions in Ukraine and Russia are huge!
Tip 4: Making your first move
Let's get it straight - a Russian girl expects you to try to kiss her on a first date. If you do not, she may feel disappointed. However, when you realize that you want to kiss your lady, it is better to express this desire verbally. Only after you receive a girl's approval proceed to action.
Tip 5: Reaching your goal?
It is a well-known fact that Russian girls are super sexy. However, not everyone understands that being sexy and wanting to have sex on the first date is not the same. Regardless of what you might have heard, Russian girls do not tend to have sex with guys on the first dates - like - EVER. Yes, it is the painful truth, but it is still the truth.
As one wise person once said, "It is good to have an end to journey towards; but it is the journey that matters, in the end". In other words, do not rush things. If your first date goes well and you feel that you are falling for this girl, why make things complicated and offer her intimacy right in the middle of your first romantic evening together? Let it be a perfect first date for you and her!
Are you ready for your dating adventures? Start here with the GIRLS ONLINE page!