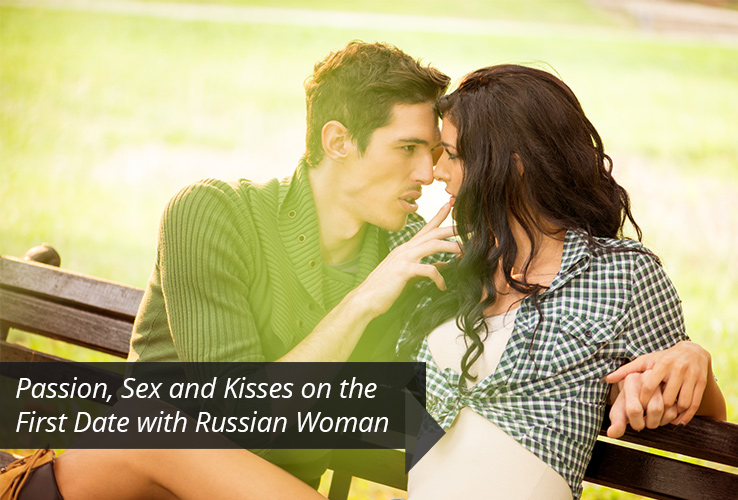 How do you imagine the first date with a Russian woman? Where and when will it happen? How will you look like? What do you have to do to make an impression? You will find these and many other questions in your mind when planning the first meeting with your girlfriend. You may spend days and nights thinking about the way everything will happen without sleep and food. If you do so, you will become exhausted and it will definitely will be reflected on your appearance and mood. To turn an ordinary meeting into an unforgettable event, take simple steps and get the most out of it.
Step1: Warming up
As professional sportsmen prepare for a long distance run, you should prepare the woman for the date. Your task is to make her feel relaxed and comfortable. You can describe what you are going to do during the meeting. A short excursion with some funny stories will tune the Russian woman into a required mood. It is advisable to make selfies of you to remember this day forever. Do not forget to say few words about her appearance and any other pleasant things.
Step2: Delicious and Tasty
Every living being would die without food. Ask your Russian woman about her favorite meal or what she dreams to taste. You goal is to make everything possible to get that thing. You can even turn the process of search into a real adventure. You can also demonstrate your talent to cook meals and make a surprise for your woman. Make sure not to eat much, because you both will dream to get to beds and sleep all night long. It may be a light salad or a piece of meat. You can offer meals in case your only one has no ideas.
Step3: Passionate attraction
Come closer so she could breathe in your aroma and look into your eyes full of magnetic attractiveness. This is the most thrilling period between you come close to each other and the first kiss with the Russian woman will color the world with bright colors. The tension is growing inside you, so make sure not to overdo with it. Your Russian girlfriend may blow up with exaggeration. When you see she is begging to kiss her, move to step four without hesitation.
Step4: Hot temperature
The more time you spend close to each other the harder it is to resist the temptation. The first kiss may infatuate both of you so you will not be able to wait a second to prolong the date at a secluded place. You can exclude this step on the first date to enjoy face to face communication and close intimate feelings. Do not be afraid to offer a closer contact in order not to offend the woman, but do not insist on it. It should be a mutual decision.
Step5: Cooling effect
When everything is over and you feel as if recharged with power, you may spend some time doing nothing. You feel pleased and relaxed, so it is a perfect time to have a short talk about plans for the future. You may discuss how you are going to communicate further and when you will get married. Do not make it long or complicated, just make it a pleasant conversation.
You will remember the first date with the Russian woman for a long time. Ne feelings and passion will make your heart beat faster and faster. These steps are optional, so you can change them, adopt them to your needs and exclude some if you think they are not necessary. Enjoy loving relationships with a Russian girlfriend.