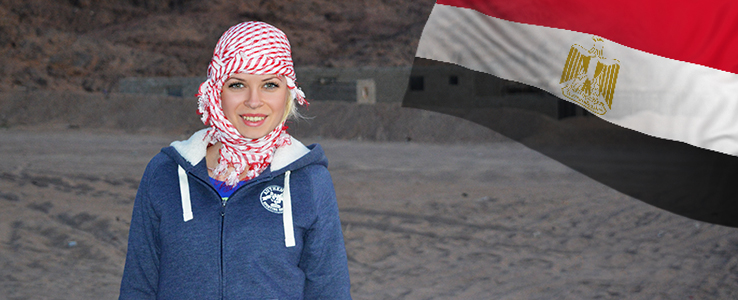 I am greeting you, my lovely man! I would like to share with you my impressions that I got during my unbelievable journey through the country of pyramids and Great Sphinx. Yes, I did it recently and I spent the whole week in one hot place that has a name of Egypt. This trip was really fantastic and unforgettable. So, first things first.
As far as you know, my native city Nikolayev has already felt the first freezing weather and almost every citizen dressed in warm clothes preparing for New Year's celebration. I am a girl who was born to live in a warm weather, that's why I decided to make a trip to Egypt. Likely, I had no any need to take lots of apparel with me but the most necessary I took. I was imagining you sitting next to me and watching out the porthole during the flight. Yes, I like dreaming but when I came back to Earth, I found myself sitting next to some Arabian who was backing at home.
When I finally arrived and left the plane, the hot air blew in my face; my tender skin felt the heat of this place and my mood extremely skyrocketed because I entered upon former Pharaohs' land who sank into oblivion a long time ago. If you were close to me, I would kiss you with joy. However, I had to stay in cold blood.
The first thing that I did being at hotel - I started to discover my journey through Egypt. How do you think where did I go without any doubts? You are right, I headed to see immortal pyramids that are situate on the Giza Plateau. I was overwhelmed with emotions when I saw pyramids. These speechless sentinels have been watching over the development of our society since the ancient times. Nothing can destroy them - neither time not nature power. It goes without saying that I was impressed mostly with the Great Pyramid of Cheops. It is no surprise, because this pyramid is the biggest one among others. I must mention about the sculpture of Great Sphinx - one of the oldest sculptures of the ancient world. It still keeps it mystery. When I peered into Sphinx's face I tried to imagine everything that this stone creature "has been seeing" during centuries. However, the desert heat forced me to leave this place and I had to find a shade because my conscious was distracted being under the power of the Sun.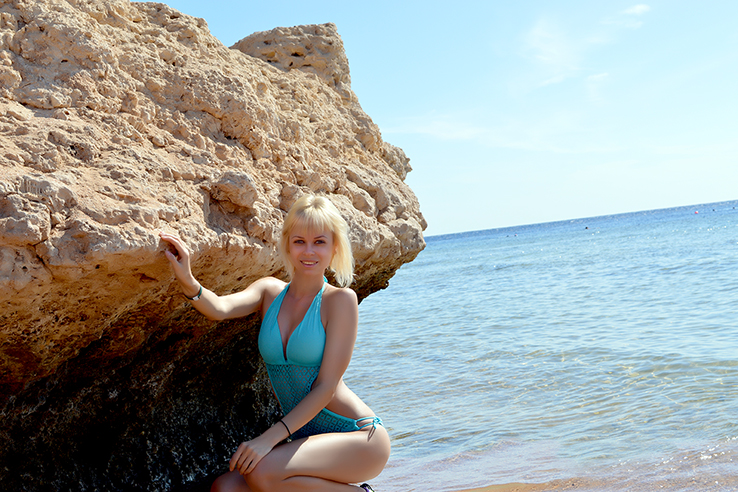 I spent the whole evening in my hotel room dreaming about you, my Pharaoh. I had to fall asleep because my body and mind had to have a rest before the next day trip to the City of the Dead in Luxor.
The City of the Dead is the hottest spot in Egypt and the Valley of the Kings with the temple of Hatshepsut are the most popular places that tourists attend. What can I tell you about the place where 40 tombs of Pharaohs were found? This place is "saturated" with death and grey veil of the past wrapped each grain of sand here. By the way, this is the very place where Tutankhamen's tomb was found. Despite the fact that a burning hot stream of wind was flaming me from the inside, I missed your warm hugs. The temple of Hatshepsut stands out from other monumental buildings in Egypt. Moreover, there is a theory that this very building has been chosen as an ideal example for building the most part of architectural buildings all around the world.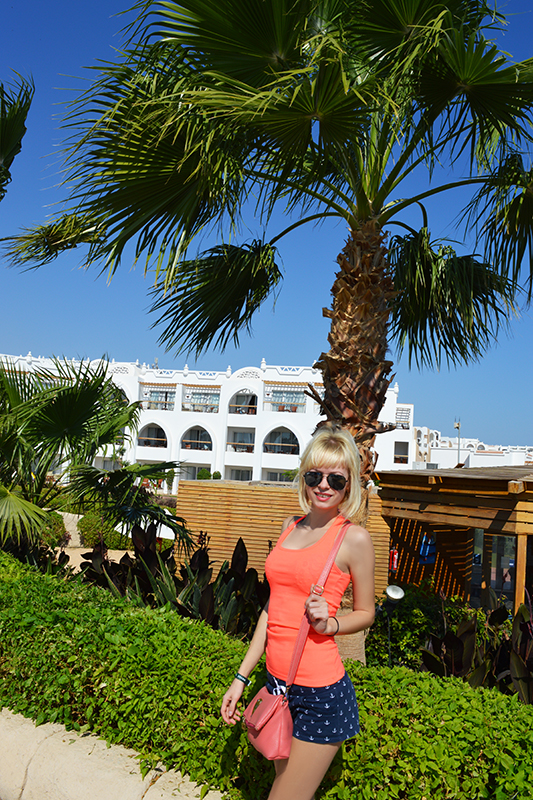 Egypt represents lots of sights but I had only seven days to myself. Notwithstanding that there was a swimming-pool in the hotel, I decided to visit the Red Sea. The sea is fabulous but too salt. It took only a few hours to have enjoyed with the local beach. If you could only know how I was missing you there!
As you know all well that ends well! Thus, it was a time to back home. I remembered this trip for the term of my life but I believe that we will return to this sacred place together in the nearest future.