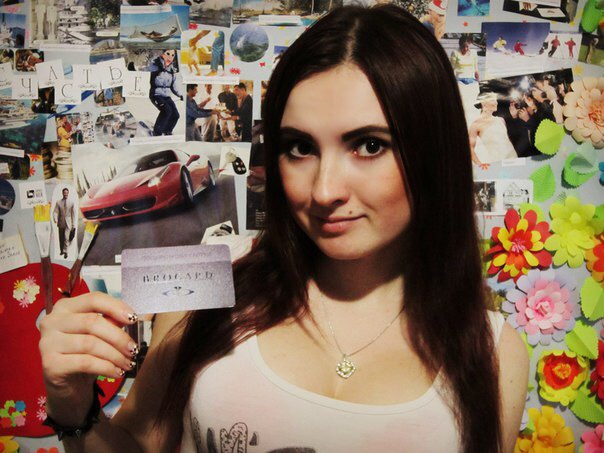 The contest «Miss January» is over. It's won by Luiza! She is passionate as she is beautiful. When she was young she dreamed of becoming a singer or actress on TV, but came to light as a sculpture artist. Her creativity is beyond imagination! It's hard to find someone that open, friendly and cheerful as she is. Traditionally, the winner of the contest was interviewed by us:
- Hello, Luiza, we are glad to see you here.
- Hi, nice to meet you.
- We congratulate you on your victory! Among all Ukrainian brides you are the brightest one this month.
- Thanks! The main thing is that all the participants are bright, energetic, spirited and talented representatives of my country. They convinced us that all of them are worthy of the title «Miss of the month». This month I was the luckiest of all online brides.
- Did you know you would win?
- I'm not a hypocrite and can't say that I was only interested in participating. In any competition I do my best to win. I tried, I hoped, and I succeeded. Ukrainian brides are purposeful. I never look back, just go ahead! Honestly, I haven't even considered the option of losing (laughing).
- Indeed, this victory grants more attention to online brides from men on our website.
-I know that for many participants of the contest it's a great booster in relationship development. My goal in life is to be happy. I plan to work, create beautiful images, improve, and finally find a man of my dreams.
- We've noticed your sensual finery. Does your skill to dress stylish help you in life?
- Oh, sure! Since everyone knows that first impressions are most lasting. In my humble opinion, you need to arouse the admiration anywhere. Every woman should look stylish.
- Does stylish look require an expensive dress?
- I don't think so. Yes, of course any girl would like to have high-end designer dresses, but not everyone can afford it. Dress, jewelry, shoes and accessories combined can create a perfect overall image.
- Do you want to tell something to online brides on the website?
- Any competition is a great experience. Ukrainian brides are in favor of men on the website, so they won't be alone for long. I wish them all the happiness in the world!