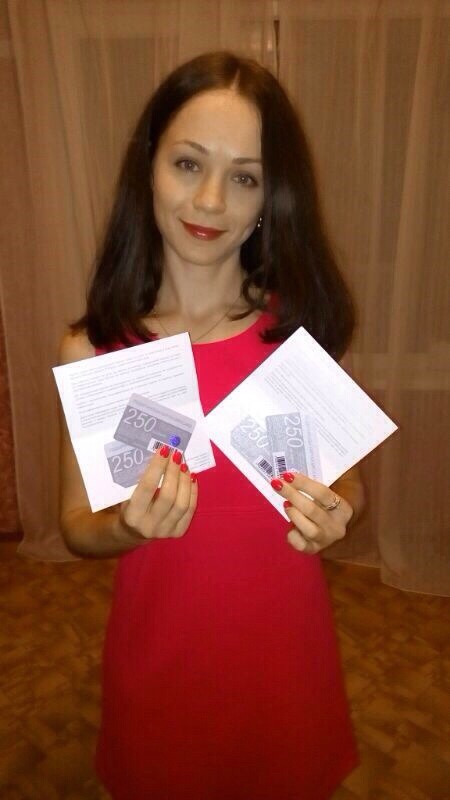 The contest «Miss December» has come to an end. It's won by Tatiana! She is, as you have probably noticed, very attractive and sensual lady. In a partner she respects reliability, loyalty, honesty, and sense of humor. Traditionally, the winner of the contest was interviewed by us:
- Well, good late afternoon to you Miss, we are really happy to have you here.
- I'm happy to be here.
- Please accept our hearty congratulations on your victory. As you know, Ukrainian brides are in favor in the judgment of men on bridge-of-love.
- Thank you! My Christmas tree and proper wardrobe did the job.
- You are really unbelievable on the photo. You look just great!
- Beauty is an aim and you have to work really hard for.
- Did you know you would win?
- I wanted to win. Huge thanks to the men who voted for me!
- Why did you decide to participate in the contest?
- I like to watch bridge-of-love contests, it's always very interesting and creative for online brides, but I didn't dare to participate. When I saw the announcement of the contest "Miss December" I suddenly realized that I really want to take part in this wonderful contest. I wanted to give a crack and mark out among Ukrainian brides. In addition, the theme for online brides was very winter-like, and I actually like winter pastime.
- What emotions did you experience after the announcement of the winner?
- At that moment I was swept by the hurricane of emotions! I remember that my first words were: «It can't be true». I came to my senses only in the evening.
- You have such a charming smile! Do you smile often?
- Of course!
- What makes you smile?
- Different things. For example, when I can sleep an hour longer or meet interesting people. Usual small things in life, practically everything! Life is a priceless gift!
- Do you want to tell something to online brides on the website?
- Yes! Do not be afraid to express you emotions, energy, and talent! I believe that bridge-of-love makes dreams come true. I wish all the best to Ukrainian brides, so they would have a lot of fun and festive emotions!
- Yet again, we congratulate you over the victory with best wishes for a Happy New Year.
- Thanks again. All the best!
Follow this link to our winner: Tatiana