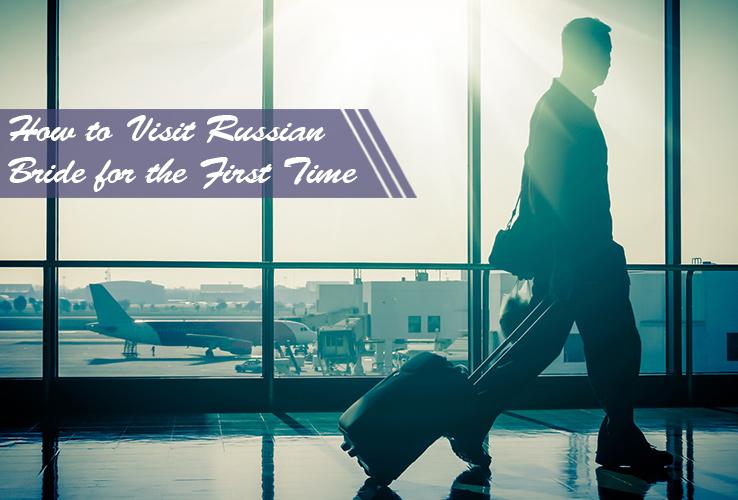 If you want to marry a girl, you will surely have to meet with her face to face. You can visit your bride as well as she can come you your place of living. Once you decide it is time to visit Russian bride in her country, you are likely to have many questions how to do it best way possible. People who have ever been to Russia know that they have to prepare for such a special trip.
Presents for the bride and her relatives
There is a custom to bring something in your hands when you are a guest. You can find something that you can buy only in your area. I think you can buy souvenirs so your future family will remember you every time they look at them. It is better not to ask your girlfriend what to purchase. You can buy sweets and a bottle of Champaign when you arrive at the destination place. A Russian woman loves presents and surprises. You can choose any girlish thing that you can afford to buy. If you have communicated for a while, you are likely to know her tastes and interests. It should remind her of you and prove that you love her very much.
Tickets, passport and insurance
You can book a flight in advance to get a discount. Depending on the place of living, you can choose going by train or by bus as well. Make sure your passport does not expire within next six months. One more thing is visa. To find out if you have to get it or not, contact the Russian council for assistance. It is advisable to prepare a special case for the documents and put them there. Double check whether you have all necessary papers to visit Russian bride without any problems. Insurance will protect you from unexpected accidents or illnesses.
Unforgettable first impression
To make a positive impression on your future family, you have to look and behave according to your age and social status. Stay yourself in any case and if something confuses anyone, explain reasons of your actions. Keep in mind you will never get another possibility to make the first impression. Stay calm without a rush. You can hug and kiss the bride, but do not take the lead to do the same with parents. Russians protect their personal space from strangers, so you can get a negative reaction to an ordinary hug. You can consult the bride.
Weather forecast
Consult online weather forecast not to wear shorts in winter when the temperature can be twenty degrees below zero. You can ask the bride to advice you what clothes you should take with you. It is advisable to take several pairs of shoes in case you get to the city or village without asphalt roads. In case you do not want to take too much things with you, you can buy shoes or any required things in Russia. In case the weather changes unexpectedly, be ready for staring people round you. It is a normal situation for Russian residents.
Thrilling interrogation
Why do you want to visit the girl from abroad? You have to think of the answer, because girls' parents will ask you this and dozens of other questions. Sometimes it happens that parents treat you aggressively. There are so many scary stories about first meeting with parents. It is interesting why they treat their daughters' fiancés badly.
The answer is as easy as ABC. Parents behave as all Russians do with unknown personalities. They never smile on the first day of meeting, but on the next day they treated me like a son. Daughter are in love and they cannot judge words and actions properly, so parents want to make sure they can let the daughter start a new independent life.