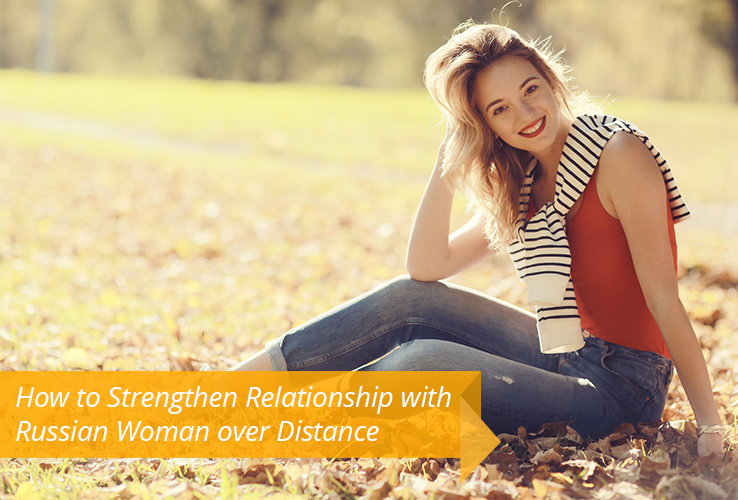 Is it possible to love a woman without seeing her? Is it possible to maintain the relationship, if the separation is inevitable? There is no single answer to these questions. Everyone decides for yourself - whether love what he feels, whether the relationship is what happens between him and his dear man. Regardless of whether you accept the possibility of long-distance relationship or you are confident that it is unacceptable for you, you are likely to face the inevitability of a temporary separation from a Russian beloved.
The Relationship is Worth Waiting
Of course, relationships are different, and some of them are not worth the slightest effort. However, sometimes our feelings are so strong that we are willing to go far away to keep up the love. Even the separation from loved ones should not scare you. Distance plays major role in any relationships.
Many obstacle may happen in your life when you cannot see your girlfriend next to you at your place. There are several secrets how to save romantic relationships no matter how far you live or work from your Russian woman. Your happiness is in your hands. If you wish, you can cope with any difficulties in the relationship. Use the following advice to build strong faithful relations with a woman from Russia:
Trust her. Do not try to control every second of her life or every step she makes. Your supervision can easily destroy everything you have built together since you met.
Plan video calls. Make a timetable for calls and chatting. You can use any online calendars or reminders not to forget about next online date. You can prepare a romantic dinner and some decoration before the next video call to make your Russian girl feel happy.
Choose mutual hobbies. You can play online games together or watch same films at home. There are thousands of variants, which will be interesting for both of you. Do not be afraid to try something new, even if it is knitting socks for Christmas or cooking biscuits.
Do not over fascinate. If you present yourself as the best man in the world with no bad or dark sides, your Russian girlfriend is likely to be disappointed right after marriage. You have to charm her with your charisma and inner strength, but make sure not to overdo it.
Share trifle details of your everyday life. There is nothing more important than to remain unseparated part of someone's life. When you tell her what happened during the day, she will feel confidence about your sincere approach to your mutual future.
Share your intimate dreams. You can provide your own fantasies about how your future and the way you see it. It is better to emphasize feelings more than actions. Russian women are more emotional and open, so you will find the key to her heart by expressing personal feelings about future events.
Do not avoid sexual talks. It will burn a great fire in both of your hearts, so you will get unforgettable experience of new emotions over a distance. I advise to use video calls to have an opportunity to look at each other and hear each other's voice.
Respect your partner's independence. It means your Russian girlfriend can spend time with friends without asking for your permission or go somewhere on vacation without you. In case you do not appreciate it, just let her know to avoid any misunderstanding. You have the right to live your own life the way you see it until you start living together at one place.
Express thoughts distinctly. Imagine yourself talking to a baby. How will you tell this creature you want to go hiking with friends for a week? The more clear and precise you write your thoughts the less quarrels you will have. Do not let fears or prejudices dictate their rules.
Are Relationships over a Distance Real?
Strengthening long-distance relationships is a special job for both. It really matters that you and your woman realize that the separation will change the nature of your communication. If you find a way to compensate the distance and learn to cope with the separation, this period may turn into a very enjoyable experience. Remember that difficulties arise in any relationship. It is important to learn how to deal with emerging challenges together, so you will be happy staying at your place even if your Russian bride is far away from you.