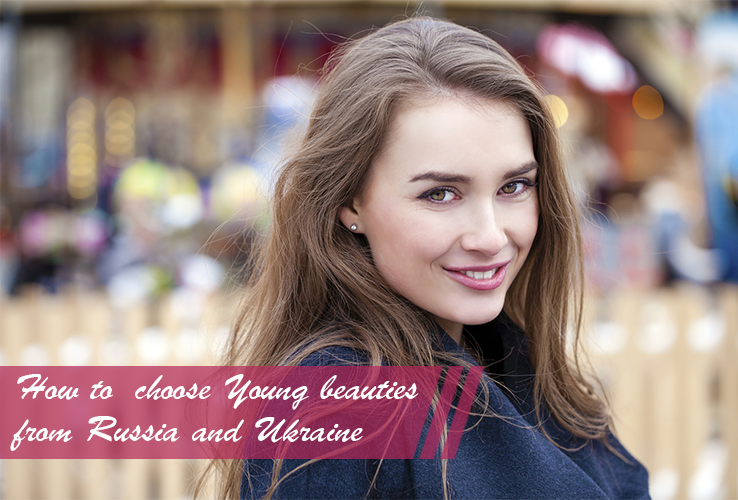 Finding a Russian bride is the goal of thousands of men from numerous countries of the world, which they are striving to achieve. Some of them come to Russia and Ukraine, other prefer a safer way and use international dating web sites. So – called Russian bride phenomenon has occurred due to numerous reasons, but what is more interesting is that both a man and a woman are interested in this kind of relationships. Men know that Russian ladies are beautiful, intelligent and can make really good wives. Russian women know that western men are caring, intelligent, secure and have better standards.
However, the number of young Russian brides that have registered account of international dating web sites is so big that some men get confused and simply do not know how to choose the right one.
First and foremost, it is important to choose a reliable dating web site as success of finding a good bride greatly depends on the web site. Moreover, there are plenty of scam web sites that are used by thieves to get money from western men, who are so eager to find a Russian bride, that even willing to pay. There are really international dating web sites that charge men for getting access to the database of accounts but it is important to make sure that a particular web site can be trusted.
Having found one and even created profile page, a man need to ask himself if he is interested in a particular type of women. Blonds, brunettes, red-haired ladies – all of them can be found on dating web sites. Automatic search of a particular type of a woman can be done with the help of a good searching system which takes into consideration physical parameters and even information on hobbies or education.
Even though there are particular qualities that make Russian brides so popular, it is worth remembering that each woman is an individual and has her own character. Most Russian women prefer family over career. There are many reasons for that. First, they have been taught since early years that women's role is to raise kids and take good care of her family. Second, even those women who pursue career prospects might not get promotion because of gender issues. Having the same positions women are usually paid less than men. For this reason Russian women prefer to become housewives and take care of their families.
If you are looking for a good wife and mother, you have great chances to find one. However, if you are comfortable with having a beautiful wife who is willing to fulfill her ambitions, you can also meet a woman like that. Russian women are well-educated and smart ladies. Because of economic and social conditions in their country they do not have much space for development. But having one abroad, they might be willing to use it. The most important is to discuss all these issue before your relations get too serious and you realize that you have absolutely different things in life.
Men also have abundant choice of women that will share their hobbies and interests. Most Western men are fans of active sport life. They regularly attend gym and prefer good cuisine. Such sport-oriented men will be more than lucky in their search. First, Russian women have good genes and they are, in general, slim. Second, they also look after their health, regularly attend gym and even participate in sport events.
International dating web sites offer a great choice of partner that can not only share interests and hobbies, but also look quite alike.