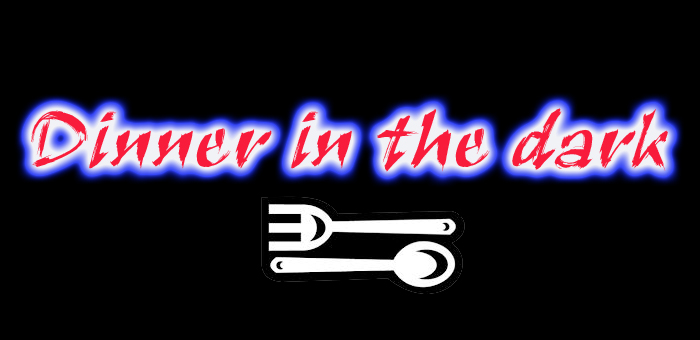 Are you over 21 but still single? Are you tired of people judging you by your appearance? Do you believe that love is blind? Have you ever considered taking part in a reality dating show and possibly meeting your future husband or wife there? If you have answered all of these questions positively, the new popular show Dating in the Dark is the perfect choice for you.
Originally, this reality show has been created in the Netherlands, same as another hit show which you must have heard about, The Voice. The participants of the show are three men and women who move into a house and get to know each other in the complete darkness.
Here's how it works. Men and women live separately in different parts of the house but if they want to talk to a person of the opposite sex, they have to do it in the dark room. You may say that you cannot really know if you want to talk to someone when you have not seen or met him before. For that purpose the organizers of the show arrange a group date in the beginning where all six participants sit in the dark room, talk to each other and learn each other's voices and personalities. Once it is done, they express their desire to meet someone in particular.
During the show each of six men and women get to know each other by learning a few little details provided by the host. They can see some items that another person has brought with him into the house, as well as see sketches of his appearance.
Once one of the men and women decides that he wants to be dating this person, they are invited to another room where they are revealed to each other. An interesting thing is used here for the visual effects of the show: the contestants cannot see another person's reaction to them when they are revealed. But as we watch the show on our TV screen, we get to see both a man and a woman and their reactions.
When the reveal process comes to an end, participants have two choices: either to leave the house or go to the balcony to meet their partner. If both contestants end up on the balcony, it means they both want to pursue this relationship and have not been disappointed by the other person's appearance.

So, if you find yourself interested after reading about the show, you might want to learn how do you apply for Dating in the Dark? Check out official website of the show in your country and see if the auditions are still open. Everyone over 21 can apply, yet not everyone will get in, since the organizers are quite picky when choosing the participants. The purpose of the show is not only to bring two people together but also to make it a great experience for the viewers. That's why participants must be quite different from each other.
The reality show Dating in the Dark is perfect for everyone who has been judged by his appearance all his life. It is actually similar to the concept of the song contest, The Voice where coaches do not see participant's appearance until they fall in love with his voice and turn. Same goes for Dating in the Dark: since so many people are confident that love can be blind, you might end up dating a person with whom you would probably never even consider having a relationship, just because he is so not your type. Yet, as you get to know his character, personality and traits, you realize that he is that perfect someone you have been looking for, and you no longer judge him on his appearance.
Since the creation of the show, it has become widely popular in a number of countries, and a big number of happy couples have been formed. So, what are you waiting for? Go online right now and see if the casting call for a new season of the show is still open!