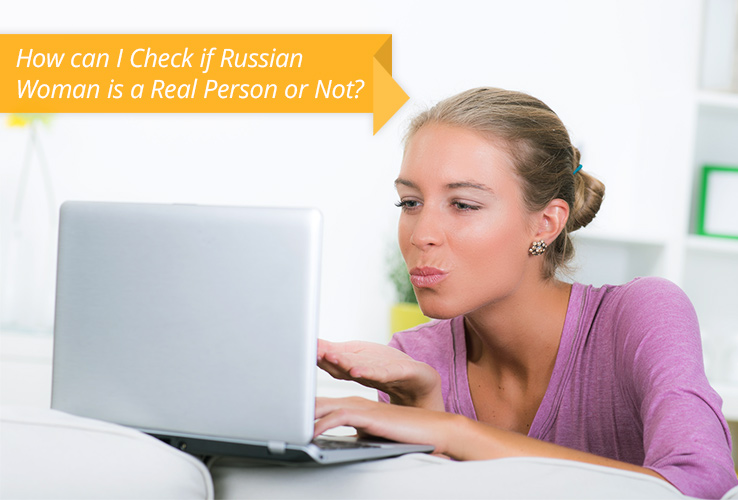 Online communication has its peculiarities that makes it different from offline ways of keeping in touch. You may face some hesitation or doubts when chatting with a beautiful Russian girl. It may look to perfect to be truth when the appearance of your girlfriend is combined with an easygoing character. Chose only reliable dating agencies to meet a real Russian woman for marriage.
There are several ways to check if you communicate with a real Russian girl or with a fraud. You can use the following items to make sure you are on the right way and nothing will ever prevent your future happy family life.
Video calls via Skype. This is the easiest way to see and to hear your girlfriend. There may be exceptions if she lives in a village. Russian villages lack normal Internet connections, so it is usually difficult or very expensive to go online and talk via video calls. In case she
Find out a real address. Send a gift or a letter with the confirmation about receiving. Some companies offer to make a photo of the girl and your gift. It will prove this woman is not a fake virtual image and that she really comes from Russia. If you have her true home address, you can be sure in her serious approach to the relationships.
Visit her in Russia. It is not necessary to go to her home place. You can easily meet in Moscow or any other big city. Do not pay for her tickets in advance, promise to do it when you meet. A fraud will never go on a date with you due to various reasons. If you are not ready to pay for your girlfriend, it is better not to go to Russia. You may offend her.
Ask her to call you. A fraud will never call you first. If your girlfriend spends money to talk with you and does it at least once a week, you are lucky to meet a real Russian woman. Love wipes off boundaries and telephone calls make you closer as if you are in one city.
Ask questions about her occupation. Use search engines or ask your friends for advice how to check if she has a job. For example, she is a literature teacher at school. You can ask about some writers or epochs and what she thinks about some novels or poems. If you hear a monologue with indicating some facts, names and dates, you can freely prolong loving relationships without any doubts.
Ask her if she loves you. If you get the response with words of love and that she cannot live without you, you had better think twice and check her personality with the above things. If the tone of her response is calm and you nothing confuses you, trust your Russian woman and make everything possible she could trust you as well.
Ask her to go on vacation with you. Russian people usually go on vacation once a year. They save up money to go to the seaside. Offer to do it together. You will talk with her, watch her behavior and if she suits you. It will be a nice opportunity to make a romantic proposal in case you are ready for that.
Faithful relationships start from sincere approach to relationships. If you feel there is something wrong with your communication or the woman behaves in a strange way, make sure you do not imagine it. Online dating can make anyone suspicious and the closer you become the more fear or uncertainty you may feel about what you will face in the future. Dating agencies guarantee safety and security of dating with a Russian woman, so check first its reliability and only then start any relationships with Russian cuties.