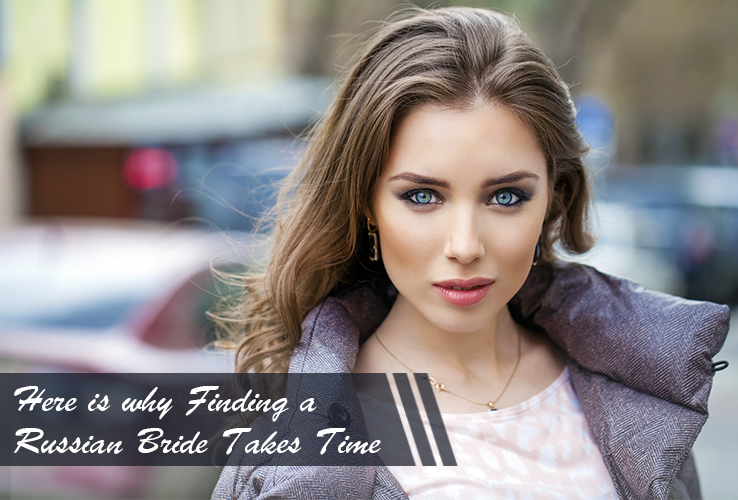 It is a well-known fact that Ukrainian and Russian women are very beautiful. Plenty of men create accounts on online dating web sites, trying to find a perfect Russian bride. They honestly believe that finding a Russian bride is as easy as a cake and here is where they got disappointed. The reason of their deep disappointment is that their beliefs are based purely on stereotypes. One of the most popular stereotypes among existing is that all Russian and Ukrainian women are desperately longing to leave their country and migrate to a different one in search of a better life. Another stereotype is that a Russian girl would marry any foreigner even if he is bad-manner and half-educated. Do not let yourself be fooled by these and some other stereotypes.
In fact, you need to do your best to attract attention of a wonderful Russian girl. Take some time to read some tips that might help you find the right girl and understand why finding a Russian bride is so difficult sometimes:
You need to be inventive. Online dating does not provide a lot of space for creativity especially when you are working a lot and little time on active social time. However, you will not attract attention of a nice Russian girl with phrases "Hi. How are you?", Even online communication should be interesting.
Be confident. Russian women do not like needy man. They prefer confident men who know what they want in life. With such a man a woman will always will secure and protected. That is exactly what you need to show her.
Do not treat her as a woman who wants to move abroad. This is a huge mistake that ruins a lot of relationships. Do not show your lady that you think that she is with you only because you provide good prospects like moving abroad. Russian women are attracted by men from other countries for various reasons and this is not the main reason. She might get seriously offended if she finds out that you think she is interested in you because of that.
Show her that you like her and respect for who she is, and your attitude has nothing to do with the existing stereotypes. Most men know that Russian women value family, friends and relations more than material things and they lay foundation on this or that belief. Get to know her better before making any conclusions.
Prove that you are a real gentleman. Showing her that you are a well-mannered man is a great way to stand out. Begin with opening a door and giving a hand when she goes out of the car. These small things will quickly make her appreciate the way you treat her as most Russian and Ukrainian men do not do that.
Do not behave like all you want from her is to get intimate. Show her that you appreciate her for who she is and not how she looks. Do not make any cheap jokes otherwise she will think that this is the only reason why you have joined online dating web sites. Unfortunately, due to certain existing stereotypes some men consider that Russian women easily get in bed with men. It is a misleading stereotype that can ruin everything.
Be yourself. Do not try to impress a Russian woman with your achievements and successes. Of course, it matters but it will not do you any good if you try to use it as something that a woman should be amazed with.
As family is really important to a Russian woman, it is important to get on well with members of her family. Meeting a family this is something you come to when you are in relationships and here is the moment when things can get complicated. Even if you have all the reasons in the world not to like her grandma, do not show your attitude. Be respectful and polite.
Summing up all these advice, you will get quite a good guide that will help you to save your time in finding a perfects Russian bride and building relationship.