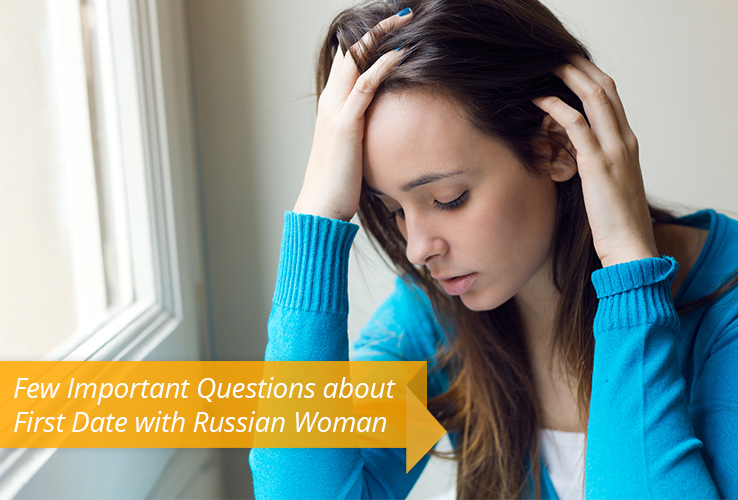 New and unknown things make people worried and disturbed about the way everything can happen. When you do something for the first time, you are likely to make some mistakes and ask questions about things you are not familiar with. However, there are situations when a mistake can cost too much, for example, on the first date with a Russian woman. One of the most important tasks to do before the date starts is to answer the most thrilling questions and get rid of them forever.
What is the best place for a date?
There is no a universal answer to this question. You have to choose the location where you can feel comfortable. Therefore it should be a place where you have been before and you like it. If it is a café, make sure that food and drinks taste good. If it is a library, you can choose some books about love stories beforehand. It can be any place where you can show your best sides. If have much time for planning the date, you can ask the woman about visiting various places. You should do it invisibly, so you could make a surprise.
What is the most suitable outfit for a date?
There is also no a single answer. You should pay attention to the weather forecast. It will look strange if you wear snow boots in hot summer or shorts in frosty winter. Your clothes must be clean and tidy, so use the iron to make it look perfect. It is not necessary to buy new clothes, just choose some details that match your eyes and skin color. Make a photo of you in the mirror from different sides and analyze your appearance. If you do not like the way all the clothes suit you, it is time to do some sports.
What things are best to talk about?
You can start the conversation with admiration about the appearance of your Russian girlfriend. Then you may ask her about her daily routine and her current mood. Do not forget to express your feelings about the date. Listen carefully to what she is saying and answer the questions sincerely. It should not turn into an interview or a dialogue between kids. You can flavor the words you say with a smile, otherwise your lonely one may think you are not happy with her. If it is difficult to say or do something, tell your woman about it before she finds her own explanation for your strange behavior.
How to make a positive impression?
What people do you like or dislike? What can make you think that this person is nice while another one is boring? You will get the answer to the main question after answering these two ones. Open-minded and easy going personalities always provide a good impression while dull and pessimistic creatures provide the opposite effect. All you need to do is relax and enjoy the process. If you feel worried or uncomfortable, the woman will see it on your face. Take a deep breath and do your best to feel the moment.
How do Russian women behave on the first date?
I will tell you a little secret, but promise not to share it with anyone. Russian women behave like other people on the first meeting. If you want the woman to behave some particular way or do something for you, do not be afraid to ask for it. Be careful with your wishes not to make an impression of a tyrant demanding some extraordinary actions. For example, you want to kiss your Russian woman on the first date. It is advisable to ask for permission when crossing the border of a comfort zone especially if you spend your time in a public place.
How to finish the date?
There may be various scenarios of happy endings. One of them is a walk along the streets admiring the sunset and the romantic atmosphere. Another variant is warm hugs and soft kisses, but only if the Russian woman does not mind it. It is better to avoid sexual contact on the first date, because it may either offend your girlfriend or spoil the impression of the whole date. You will enjoy the intimate moments of your relationships in some time. Let your only one remember the romantic atmosphere of the first date forever.