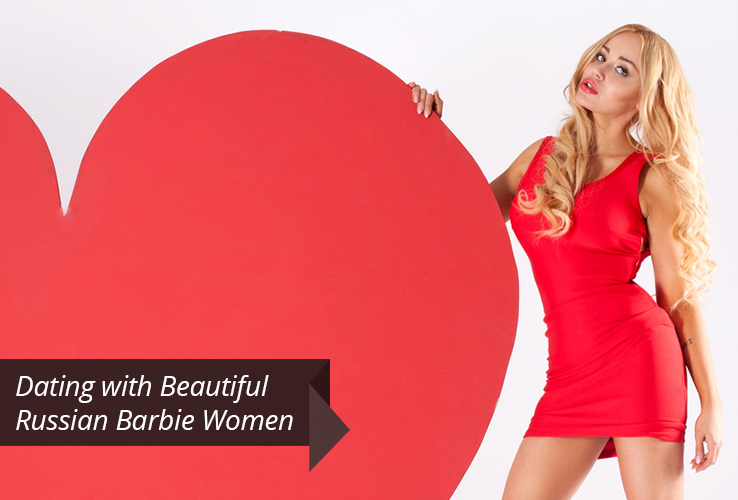 When you live at one place for a long time without travelling or moving to another place of living, you may think all nationalities look and behave the same way as you. Russian women differ from the rest of the world by a unique combination of strong will and attractive appearance. Non-Russian men call them Barbie for innocent and beautiful look. Dating experts from http://www.bridge-of-love.com/ provide the following issues you will face when dating with a beautiful Russian Barbie girl.
You will be too jealous. Russian women are very beautiful and they express too much sexuality. You are likely to feel unpleasant emotions when she tells you about meetings with friends or when she posts new attractive photos.
You will iron your clothes. Barbie girls always look attractive, because they take care of their clothes. They iron even jeans and bedclothes. Women are used to supervise the way their men look like and indicate what they dislike about your outfits.
You will dance through the night. Nightclubs are open until six or seven am, so you will have fun during all the night in Russia. There are no such clubs in villages, but you can freely take a taxi to any corner of a huge country.
You will learn Russian. This language is very complicated to read and write, but you can easily learn how to great people and say thank you. A Russian Barbie girl will conduct private lessons for you, so use this chance to turn it into a romantic date.
You will receive much care. Girls usually treat men as mothers treat their kids. You are likely to observe a kind of control of what you eat and drink, what clothes you wear and what kind of people you communicate with. Do not worry, it is absolutely normal for Russian girls to behave like this.
You will eat much. It is connected with point number five. When you come to her home place, you will surely meet with her family. Russian people are very generous when they invite guests. You will see a great number of meals and you will have to taste each of them.
You will face suddenness and incoherence. A Russian girl has one thought in her mind now and completely another idea appears in her head just in ten minutes. Do not hurry to draw pessimistic conclusions. It is better to watch her behavior for a while and then you will notice the way she comes to some ideas or conclusions.
You will spend weekend on dates. Russian loving couples traditionally go on dates on Fridays or Saturdays. Of course, you can make a deal when you are going to meet, but do not be surprised to observe her astonishment.
You will learn to express feelings in writing. You will have to do this on your own or ask a dating agency for assistance. They will help you at first so you could see some examples of written manifestations.
You will gain new habits. You are likely to start wearing slippers, drinking tea every day, wash hands when you come home. Some articulation and intonation peculiarities of your Russian Barbie girlfriend will transfer to your speech.
It is so interesting to learn the way people of another culture live and treat ordinary situations. The main task you will have to do is to treat any extraordinary as nothing special. Russian girlfriend will treat your habits and customs as something new and unusual. Love wipes any boundaries and cultural differences. If you have a sincere deep feeling of love, you will overcome any misunderstanding easily. You will feel enough strength when you are together. That is what you get from dating with a Russian Barbie girl.