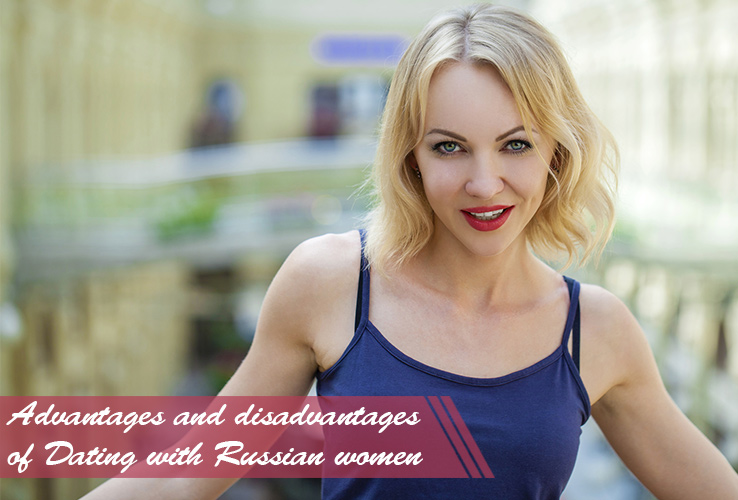 If you are not a Russian guy or if you have never dated with Russian women, you are likely to search for information about them. Every nation has its features and peculiarities. It is advisable to find out some facts prior too dating with a person from another country. It will keep you from bad experience and disappointment.
When we talk about Russian women, we usually mean females of twenty to fifty age. They are single and they want to find a partner for marriage. This text will tell pros and cons of dating with such women and you will draw your own conclusions. You decide what issues are advantages and disadvantages.
Advantages vs. Disadvantages
1. You will explore the culture and traditions of Russia from inside. You will build your own image of their lifestyle and the way of living. After you communicate with your girlfriend for a while, you will start laughing at Russian jokes. Communication between people leads to exchange of manners and gestures. One time you will notice that you behave or talk like typical Russian man.
2. Men have to pay for everything. It is a traditional approach to dating in Russia, so do not show exaggeration or surprise when you pay for expensive dinner. Your girlfriend may also ask you to give her money to buy food, clothes or anything else. Depending on her family traditions, she may even break up with you if you refuse to do this.
3. She can do house chores instead of you. If you call a Russian girlfriend with a complaint you are too tired to clean the apartment or cook a meal, she will come and do it. She will behave this way only if you provide her with money. Russian girls believe they have to take care of their husbands and their homes. Dating with Russian women will bring you pleasure only if you contribute equally to your relationships.
4. No matter where you go together, you will win much attention. Russian women are attractive and passionate. They express some special aroma that makes other people look at her and admire. If you want to keep your relationships in secret, than you will have to go out alone. You will get used to people staring at you in few months. Just imagine how girls suffer from over the top attention.
5. Russian women will be always on your side. If you argue with a neighbor, she will join and help you win. The only thing is she can shout at you later at home, if you were wrong. In few words, Russian girls are taught not to argue with men in crowd. They can do it later at home. It lets you be confident in your girlfriend's support in any situation.
6. Russian girls can leave everything and everyone to be together with her husband. If you ask your girlfriend to move to your country and get married here, she will agree. I suppose you will not find such attitude to relationships in any other country as in Russia.
How we perceive new information
The older man becomes the harder he changes his views of life. The way we perceive new information from surrounding world defines how different people treat one situation. The text gave you opportunity to decide what issues are pros and cons of dating with Russian women.
People judge behavior of others basing on personal views. Sometimes we treat new information as something negative, because we have never faced it before. After you get used to it, you are likely to change your mind. Think twice before deciding about the above issues.