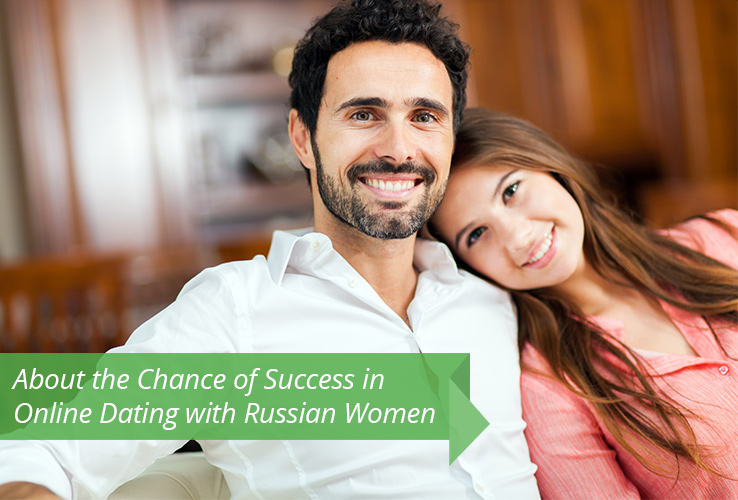 Every girl dreams of a good marriage and to create a strong and happy family. Russian girls impose many different requirements for candidates. Some want that the man to be financially wealthy while others dream of a brutal man. Some girls elect the future husband by criteria if he just wants the family and children. Today, more women dream of becoming the wife of a foreigner, and foreigners in turn are interested in the beautiful Slavic girls. But is marriage to a foreigner as serene and beautiful as imagined?
For the sake of a happy family, favorable living and material conditions women take risks marrying a foreigner. Since human beings always seek to go where it is the best to live, the desire of women to marry a foreigner is clear. Not quite favorable situation in the country, the lack of "normal" men who have bad habits (alcohol, drugs) and who are not able to support a family are the dynamics of the process. In addition, the population of women in the country according to the latest census is 10 million. More than men. The desire to be a wife of a foreigner means that the Russian woman seeks for a self-confident intelligent and indulgent man.
What are the Chances of Dating with Russian Ladies?
The chances of the Russian women to marry a foreigner are very high. And there is a simple explanation for it. Beauty and good character of Russian women are famous all over the world. The way they support their husbands in a difficult situation, patience and thrift are appreciated by men all over the world. Many foreigners are attracted by a mysterious female soul, prone to self-sacrifice and forgiveness. Most foreign suitors think that Russian women are not spoiled, and, therefore, are not so demanding. Some non-Russian men expect Russian females to understand and fully agree with her husband. Such desire is not wrong, because every man wants to be close to a loving and understanding wife, but not a strong and equal partner.
Outside Russia the Russian girl is of great importance for foreign suitors. However, not all foreigners are categorical in relation to the appearance of the girls, many agree that beauty is not vital for a woman. For example, the European men prefer longer slender girls, and Asian ones like women with a curvy shape. Most of the foreign men are attracted to Russian women by fair skin, blue or green eyes. Asian men tend choose blondes while the European men choose brunettes. However, this does not mean that a woman with dark hair would not be able to marry a man from Asia.
Pros and Cons of Dating with a Russian Woman
Despite the fact that foreign men are attracted to Russian women, there is a downside. Each foreign bride feels like a Russian prince. This happens because of the reverent attitude to the parents and relatives of his future wife, because of her status, which is quite attractive according to Russian standards. A future wife feels like Cinderella next to the "prince", she marries a rich man and moves to live with him into the castle.
To understand the motives of Russian brides, note this example. Imagine a Texas farmer, whose girlfriend is not eager to stay with him at his farm. Life on the farm where nobody is around is really boring. It turns out for a strong man that a farm and all his achievements are unnecessary. So our farmer goes to a dating agency with a thousand dollars. They offer few dozens of Russian beauties willing to come with him to the farm. Of course, the farmer goes to Russia after harvesting.
Independence, ability to quickly adapt to the changing conditions of life, respect for men and ability to compromise, thrift and patience are the qualities of Russian women that are in demand worldwide. Russian brides also make efforts to create a strong family, maintain the coziness and comfort in the house and up bring children. These cons are obviously make the chances of successful dating between a man and a Russian woman really high.